We are here with an article which will give you all the major and important details about Juventus FC, Italiy's premier football league, Serie A's current champions. In this article we are going to discuss about Juventus, the team, its structure, its success, history and current position of the club.
All You Want to Know About Juventus FC
The full name if this premier Italian football club is Juventus Football Club SpA. It also has a few nicknames too, which are often used by its fans who love their team so dearly. These names are La Vecchia Signora (The Old Lady), I Bianconeri (The White Blacks), La Fidanzata d'Italia (The Girl Friend of Italy), Le Zebre (The Zebras), La Goeba (The Hunchback) and La Signora Omicidi (The Killer Lady).
Brief History about Junventus FC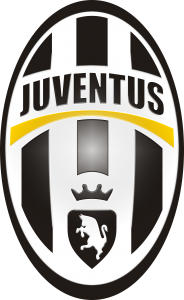 Juvnetus was founded in late 1897 by some of the pupils from the Massimo D'Azeglio Lyceum School in Turin as a Sports Club. Two years later it became an exclusive football club. In the year 1900 the club joined the then Italian Football Championship. In 1923 the famous car manufacturing company Fiat's owner Edoardo Agnelli gained the control over the club and built an exclusive stadium for the club. That helped the team immensely and they won their second championship in the 1925-26. In 19430s the Juventus FC moved to the Stadio Comunale and kept on dominating the Serie A in one way or the other. Fabio Capello became the coach of Juventus in the year 2004 and gave the team two more Serie A title. But in the May of 2006 along with five other clubs Juventus too linked with a Serie A match fixing scandal and because of that the team was relegated to Serie B as a punishment. With domination in the Serie B, Junventus returned to Serie A in 2007-08 season the immediate season of the Serie A.
Some of the famous Juventus FC Players over the years
Here is the list of some of the most famous and exciting players from the Juventus FC who have played not only for the club, but they have also excelled when they were called for the national duties. Just take a look at these heroes from Juventus SpA.
Gianpiero Combi
Virginio Rosetta
Luigi Bertolini
Felice Borel II
Umberto Caligaris
Giovanni Ferrari
Luis Monti
Raimundo Orsi
Mario Varglien
Alfred Foni
Pietro Rava
Dion Zoff
Antonio Cabrini
Claudio Gentile
Paolo Rossi
Gaetano Scirea
Marco Tardelli
Fabio Cannavaro
Gianluigi

Buffon

Mauro Comoranesi
Alessandro Del Piero
Gianluca Zambrotta
Marcello Lippi
Zinedine Zidane
Roberto Baggio
Carlos Tevez
Andrea Pirlo

Rubinho