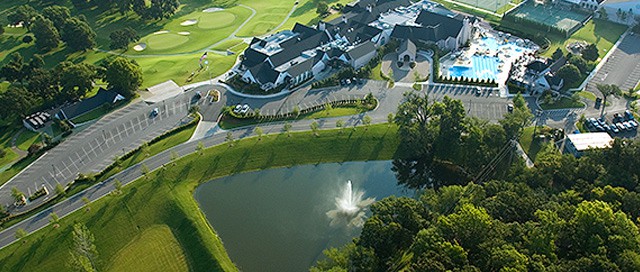 Today we are going to discuss about the Southern Hills Country Club a private golf and country club in Tulsa, Oklahoma in the United States of America. The course has the honor of hosting most number of PGA Championships till now, which is 4 times. The club was established in 1936 and it has 27 holes in all. The front and back nine courses were designed by Perry Maxwell and it has 71 par score. The length of the course is 7012 yards which is approximately 6412 meters. The western side nine courses are designed jointly by Ben Crenshaw and Bill Coore and it has 35 par score. The length of the course is 2969 yards that is approximately 2715 meters.
The land for the Southern Hills Country Club was donated by a multimillionaire oilman from Oklahoma, Waite Phillips. Wait Phillips was known to have plenty of oilmoney which is very much common in the region of Oklahoma and Midwest. The first national bank of Tulsa's chairman Bill Warren and Cecil Canary asked Phillips to use his reputation at a different level and sponsor a new country club in the region so new hopes can be established. Waite Phillips wanted a family oriented club which should have a swimming pool, polo fields skeet range, stable, horseback trails, tennis courts a club house and of course a golf course. After going through in to the details it was decided to get US$ 1000 each from the 150 founder members of the club.
The Southern Hills Country Club has hosted numerous golf tournaments but out of which 7 are the major championships. This includes the US Open thrice (1958, 1977 and 2001) and PGA Championships four times (1970, 1982, 1994 and 2007) most ever in its history. The Southern Hills has also hosted the first ever Mid-Amateur tournament for women in 1987. Even the USGA Women's Amateur tournament was played here in 1946.
Apart from this US Junior Amateur, US Women's Amateur, US Senior Amateur, US Amateur and Tour Championship was also played on this beautiful Southern Hills Country Club. The passion for golf in the US is extraordinary hence the golf course will gain more and more fame in future as well.