There is a famous say in sports that, "No player is greater than the sports which he plays". But at times a player raised above the rest and even the sport which he plays has to recognize his extraordinary achievements and thus the contribution he has given to the sport. The sports Hall of Fame is all about this philosophy.
The IRB Hall of Fame is nothing but following the above said philosophy and it has been operated by the world's topmost rugby union body the International Rugby Board or the IRB. By this the IRB recognizes the special achievements and contributions provided to the game of rugby by yesteryears player. The IRB Hall of Fame consist not only the players but also the coaches, the administrators, the match officials, the institutions who run the game in their country or world around and also the other individuals who have helped the game to grow and achieve even by living out side of it.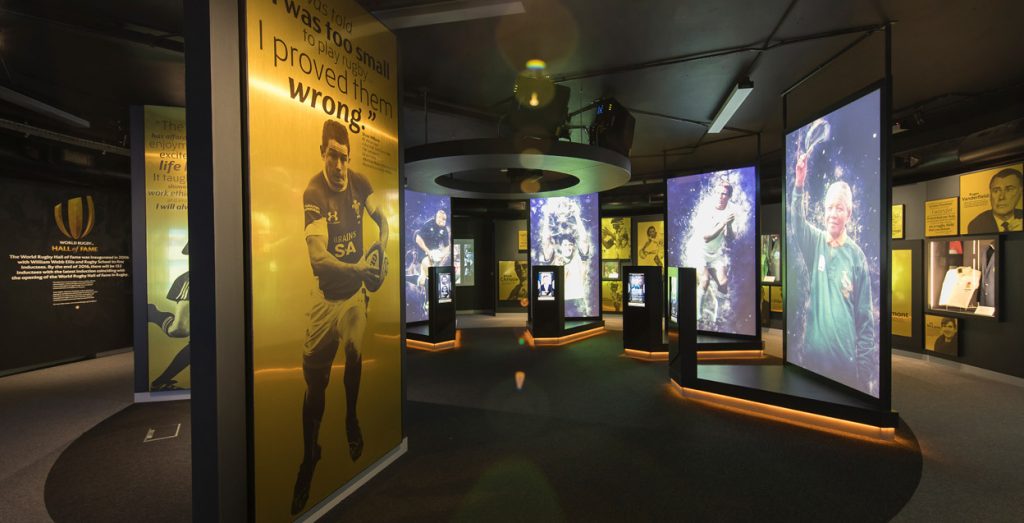 The first ever IRB Hall of Fame was introduced during the 2006 IRB Awards ceremony, which was organized in Glasgow, Scotland. The first ever recipients of the IRB Hall of Fame honor was William Webb Ellis, who as per mythology caught a football during the game and ran with it and also the Rugby School, where William Webb Ellis used to study and by his act the game of Rugby was founded and patronized by the Rugby School in Warwickshire, England.
Next two IRB Hall of Fame events held in Paris in 2007 and in London in 2008. In the 3rd edition of the IRB Hall of Fame, which was held at the Rugby School there was a special attention on sporting rivalries between the British Lions team and the Springboks. Hence, in the 2009 edition of the IRB Hall of Fame, all the nine inductees are either from the former or the current British Lions team or from the Springboks team.
In 2011 the IRB Hall of Fame was presented from many locations around the world but the final ceremony of the year took place in Auckland, New Zealand just after the IRB Rugby World Cup final was held. Since then this tradition of presenting the Hall of Fame in various countries has been continued just to put the thrust on making Rugby a 'Global Game'. In July 2014, IRB has announced that its Hall of Fame will merge with an exclusive International Rugby Hall of Fame and there will be 37 new members which are not honored by the IRB will also enter in the World Rugby Hall of fame in 2014 and in 2015.