In our recent article we have mentioned that it took plenty of struggles before the Women's Rugby Union World Cup could become a reality. But since its inception in the year 1991, women's Rugby Union World Cup has been one of the most popular sporting events in the women's sport. Let us have a look at some of the important factors of the Women's Rugby Union World Cup.
Women's Rugby Union World Cup
Highest Organizing Authority: IRB (International Rugby Board)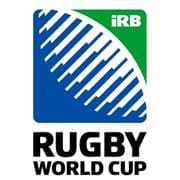 Sport: Rugby Union
First Played in: 1991
Number of Participating Teams: 12
Frequency: Every 4 years
Played Worldwide
Most Number of Title Winner: New Zealand – 4 times
Current Holders: England (2014) – 2nd Title
Official Website: rwcwomens.com
History of Women's Rugby Union World Cup
As we have mentioned in our previous article, the Women's Rugby Union World Cup has gone through a tough time. The first two editions of it in 1991 and 1995 did not have the IRB backing and thus they were not official world cups until in 2009 when IRB gave it authorized status with the retrospective effect. The first ever world cup was held in Wales and surprising to many it was won by USA. The 1998 World Cup got the first ever official backing by the highest governing body of rugby – the IRB.
There was a first multinational event held in New Zealand in 1990 in which, along with the hosts, New Zealand, the United States of America, the Netherlands and Russia took part, but it was not given the status of the world cup but it was called 'the World Rugby Festival for Woman'.
List of Women's Rugby Union World Cups till Now
1991 | Host: Wales | Winner: the United States [19-6] Runner up: England | 3rd: France | 4th: New Zealand
1994 | Host: Scotland | Winner: England [38-23] Runner up: the United States | 3rd: France | 4th: Wales
1998 | Host: the Netherlands | Winner: New Zealand [44-12] Runner up: the United States | 3rd: England | 4th: Canada
2002 | Host: Spain | Winner: New Zealand [19-9] Runner Up: England | 3rd: France | 4th: Canada
2006 | Host: Canada | Winner: New Zealand [25-17] Runner Up: England | 3rd: France | 4th: Canada
2010 | Host: England | Winner: New Zealand [13-10] Runner Up: England | 3rd: Australia | 4th: France
2014 | Host: France | Winner: England [21-9] Runner up: Canada | 3rd: France | 4th: Ireland