The first grand slam of the year, the Australian Open is played in the Melbourne Park, Melbourne, Australia and Rod Laver Arena is a part of the Melbourne Park facilities. Melbourne Park, although is the venue for the yearly Australian Open since 1988 but the Rod Laver Arena was opened in 2000 which is actually the center court of the Australian Open previously known. This Center Court at the Australian Open was also known as the National Tennis Center from 1988 till 1992.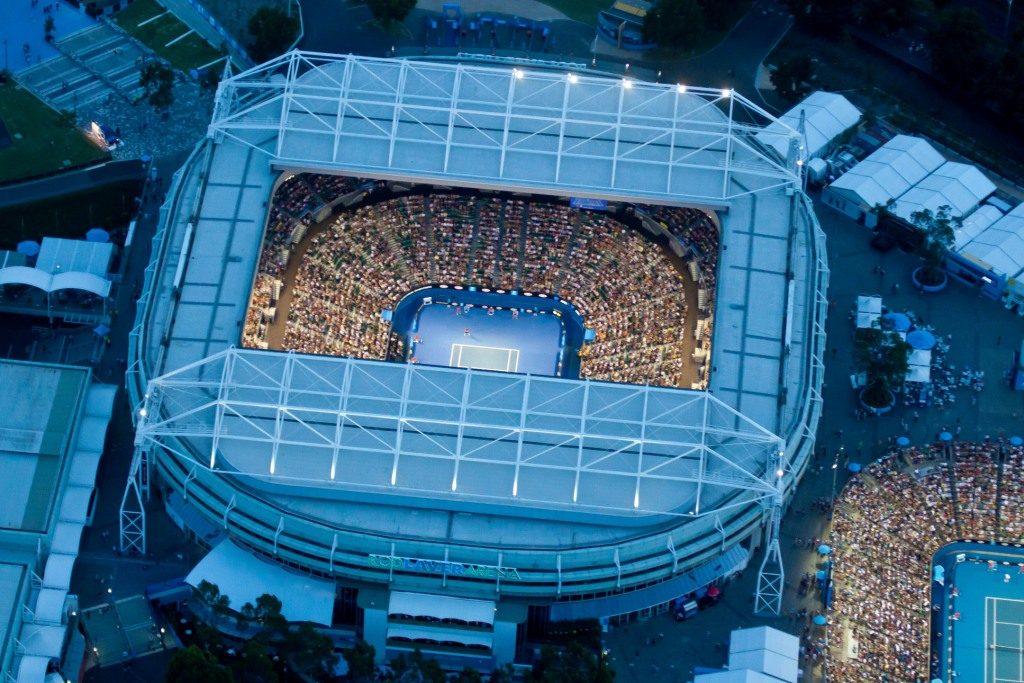 The Rod Laver Arena is located at the Batman Avenue in the Melbourne City and it has been owned by the City of Melbourne. Melbourne & Olympic Parks are the operators of the Rod Laver Arena. The arena has the capacity to host 15, 000 fans and it has the Rebound surface. The Center Court of the Australian Open was started to be built in 1985 and was completed by 1988. In the year 1996 it was decided to renovate the entire design of the Melbourne Park and the Rod Laver Arena came into the existence.
The Arena has been named after Rod Laver to give him the due honor as Rod Laver is one of the greatest tennis players world has ever seen.  He has also won the Australian Open thrice. One of the main features at the Rod Laver Arena is the retractable roof at the top of it. The Rod Laver Arena is probably the first tennis stadium in the world which has fixed this retractable roof to face the tremendous Melbourne heat during the Australian Open and to get rid of any possible rain intervention during the match. The Wimbledon Center Court and the French Open followed this facility after Rod Laver Arena only.
The Rod Laver Arena has hosted so many other activities apart from tennis. These events are the motorbike Super crosses, Music Concerts, various conferences, World Wrestling Entertainments and ballets. From 17th March to 1st April 2007, The Rod Laver Arena has also hosted the FINA World Aquatics Championships. A temporary swimming pool was also created and it was named after the Australian swimming champion Susie O'Neill. During the Commonwealth Games of 2006, the Rod Laver Arena has even hosted the gymnastics competitions as well. After the hawk eye technology was allowed in tennis, the Rod Laver Arena was among the first tennis stadiums to install it.