Often the sports lovers across the globe do not understand what exactly is the term 'Grand Slam' in the game of Tennis. Here we are with simple 'know-how' on what is 'Grand Slam Tennis' is all about.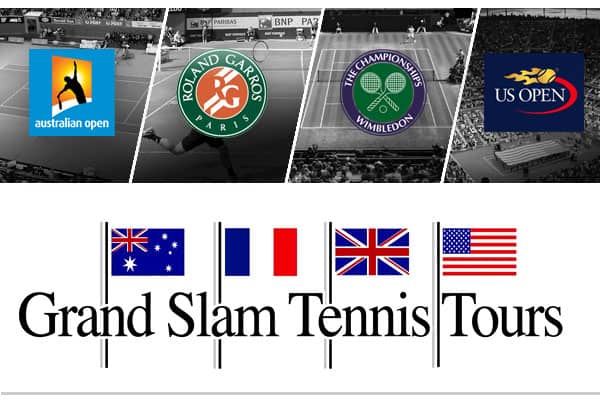 Grand Slam explained in simple words
If you want to call Grand Slam Tennis in simple words, you can say it is'Major Tennis'. There are four Grand Slam Tennis tournaments which are being played during the course of an entire year.
The Four Grand Slams
There are four Grand Slams every year and they are
The Australian Open (mid January)
The French Open (May/June)
Wimbledon (June/July)
The US Open (August/September)
Brief History about Grand Slams
The oldest Grand Slam is Wimbledon, which was started in the year 1877. This was followed by the US Open in 1981, the French Open in 1891 and the Australian Open in 1905. However, among these four only Wimbledon had a 'major' status till 1924/25 and later all other three were designated to be called 'Grand Slams'.
The courts, they play on
Both the first and last Grand Slams of the year i.e. Australian Open and US Open are played on Hard Court. The French Open is played on red clay court and Wimbledon is played on the Grass Court.
The term Grand Slam has another meaning too. The player who wins all four Grand Slams in a single calendar year is also called a 'Grand Slam Winner'. This is regardless of Male, Female, Doubles or Mixed Doubles with single or different partners as well. If a player adds an Olympic Gold in to his/her Grand Slam then it becomes a 'a Golden Grand Slam' for him/her.
Also Read – Best Tennis Courts In The World
The grounds on which the Grand Slams are played
The Australian Open – The Melbourne Park, Melbourne
The French Open – Roland Gaross, Paris
The Wimbledon – All England Lawn Tennis and Croquet Club, London.
The US Open – USTA Billie Jean King National Tennis Center, New  York City (formerly, Flushing Meadows)
All the Grand Slams are played for two weeks. There are four rounds to start with and then the Quarter Finals, Semi Finals and Finals are to be played. Finals of all the Grand Slams are played on Sundays only.
Men and Ladies both can play the Grand Slams in the categories of Singles, Doubles and Mixed Doubles.
What differs Grand Slams from other tennis tournaments is that the Men's singles are played in Best of 5 sets, where in a normal tennis tournament it is best of 3 sets.
Photo Courtesy: EA Sports