Come January and the tennis lovers across the world start waiting for the first Grand Slam event of the year, which is the Australian Open. The best of the best tennis players across the world participate in the tournament every year, despite the tournament always has demanding atmosphere. The tournament also has a rich and long history and from that history, we have found out some of the most interesting facts about Australian Open. Let us have a look….
Some of the Most Interesting Facts about Australian Open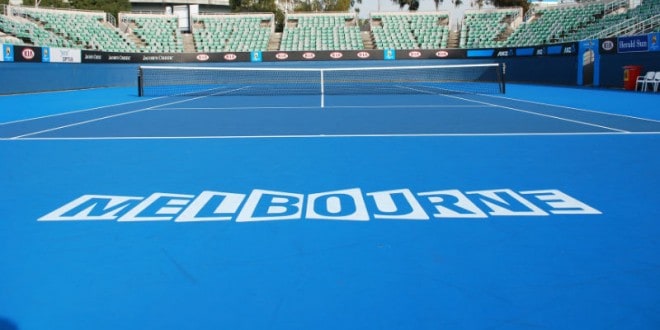 The Australian Open was named like it is now in 1969, till that time it used to be called the Australasian Championship, which was founded in 1905.
During the Australasian Championship days the tournament used to be played in all four major cities of Australia like Melbourne, Sydney, Adelaide and Perth. In 1972 it was decided that the Australian Open will be played

at Melbourne only

.
Between 1906 and 1912 the Australasian Championship was also played in two cities of New Zealand, Christchurch and Hastings as well.
The demanding weather conditions are always the part of the Australian Open as the temperature can reach at almost 40 degrees Celsius or 105 degrees Farenheit.
In the 2007 Australian Open many players had to be put on intravenous due to extreme

heating

conditions.
Till 2008 the Australian Open tournament was used to be played on Hard

Court but

since 2009 it

is played

on

Rebound Ace surface

which is a mixture of Asphalt and Sand.
Ken

Roswall

is both the youngest and

oldest man

to win the Men's Singles Title at the Australian Open. He was 18 when he first

one

the Australian Open in 1953 and was 37 when he won the tournament for the second time in 1972.
Martina Hingis holds the record of the youngest woman champion

at

the tournament. She won it in 1997 when she was just 16.
Andre Agassi has won the tournament for record four times.
In 2006, total 45, 000 Wilson brand tennis balls were used during the entire tournament, which is a record.
Approximately 164, 000 ice cream cones were sold during the 2007 Australian Open.
The record attendance for a complete Australian Open tournament was made in the year 2007 when 554, 858 spectators witnessed the first grand slam of the year.