Women's tennis has a long history and it is hard to find the top players who have played this game. But still, there are few who are the greatest female tennis players who stand-out amongst them. Here we are with some of the chosen ones in the two-part series.
Greatest Female Tennis Players
Martina Hingis (Switzerland)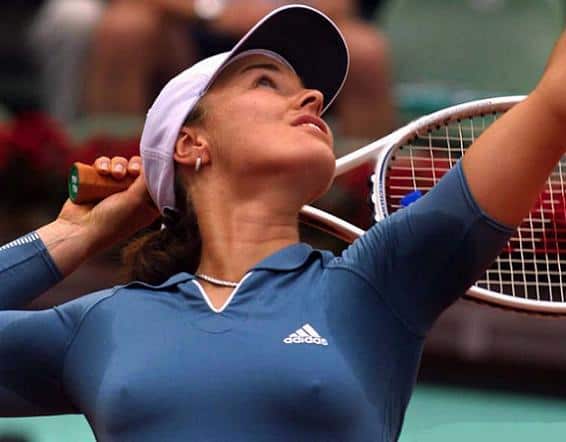 Grand Slams: 5
Win – Lose Ratio: 80.5 % (548-133)
Total Prize Money Won: US $ 20, 130, 657
She has been roughly treated by the almighty else Martina Hingis, had she not suffered with few injuries and health problems would certainly have got one of the better rankings. Still, she has won five grand slam titles along with 40 other career titles. She had a fantastic win-loss record of 463-95 since she turned professional in the year 1994. She remained No. 1 in the WTA Rankings for 209 weeks on the trot. She has broken a series of 'youngest ever' records,  but then she suffered few ligament injuries in both of her ankles and had to withdraw from professional tennis at the age of 22.
Justin Henin (Belgium)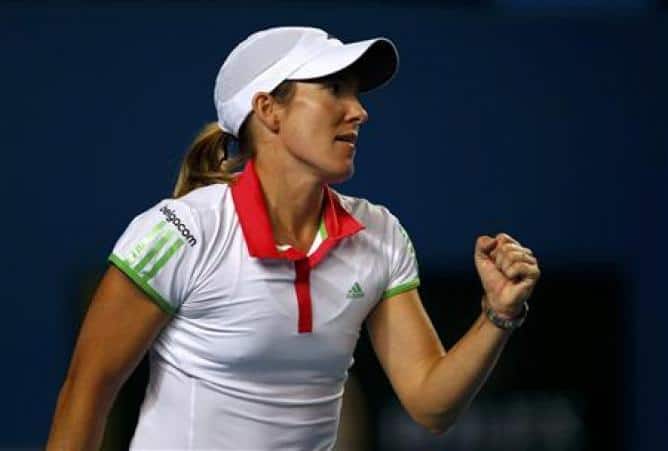 Grand Slams: 7
Win-Loss Ratio: 525 – 115 (82%)
Total Prize Money Won: US $ 20, 863, 335
Justin Henin has always known for her strong volleys when she used to play tennis and soon she was considered to be the best volleyers in the women's tennis' modern era. Tracy Austin, who was two time US Open champion once said, "At the net, she is quite comfortable displaying excellent technique. She knows where to position herself, a contrast to many other players who get up to the net and look like a deer in headlights." There is very little difference between Hennin and Hingis just that she has won more grand slams than Hingis she considers a bit better tennis player than Hingis.
Read – Five Young Female Tennis Players
Venus Williams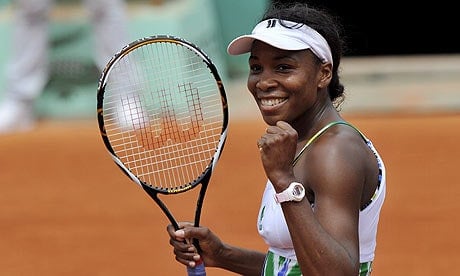 Grand Slams: 7
Win-Lose Ratio: 627-158 (80.5%)
Total Prize Money Won: US $ 28, 609, 968
A girl who had found her own sister as her closest competitor! Venus Williams the American tennis sensation has also won 43 titles apart from those 7 grand slams. She has topped the WTA rankings three times in her career till now. The most striking thing about her grand slam wins is that she has won 5 Wimbledon titles out of her seven grand slams and the other two are US Open.
Monica Seles (Yugoslavia)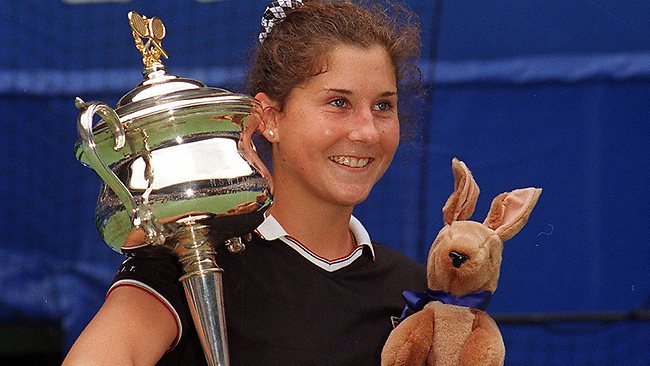 Grand Slams: 9
Win-Loss  Ratio: 595 – 122 (82.98%)
Total Prize Money Won: US $ 14, 891, 762
Probably the only women's tennis who could challenge Steffi Graf when she was on her top. Apart from nine grand slams, Monica Seles has also won 53 other career titles as well. Out of her nine grand slams, eight of them, she won as a Yugoslavian citizen and one as a citizen of the USA. At the age of 16, Seles became the youngest ever French Open winner. Before she could reach 20 she remained at the top for the entire years of 1991 and 1992 at the top of WTA rankings. But then came the stabbing incident which made sure her untimely exit from the world of Tennis.
Serena Williams (USA)
Grand Slams: 17
Win Loss Ratio: 566 – 110 (83.69 %)
Total Prize Money Won: US $ 42, 455. 272
Well, the statistics given will keep on changing as Serena Williams still playing and still considered as one of the forces of women's tennis. She was first considered a lesser talent than her sister Venus, but what turned out after a few years was totally the opposite. Of late she has been a bit inconsistent, but no one can take Serena lightly. When Serena will retire and the list of top most women's tennis she will certainly be the contender to top it.
Billie Jean King (USA)
Grand Slams: 7
Win-Lose Ratio: 695 – 155 (81.76%)
Total Prize Money Won: US $ 1, 966, 487
The most influential women's tennis player ever! Billie Jean King is the brain behind the professionalism in women's tennis. She could well be the topmost female athlete as well and not only a tennis player. Apart from 12 grand slams, King won 84 other titles as well. She was one of the few career grand slam winners during her time. She was having brilliant volleys and was famous to use her mind always to set a point in her favor. Because she was also involved in the charity outside career, she could not add more titles in her kitty.
Chris Evert Lloyd (USA)
Grand slams: 18
Win – loss ratio: 1309 – 145 (90.05%)
Total Prize Money Won: US $ 8, 895, 195
Baseline play was the most powerful part of Chris Evert Lloyd's game. She was not less than a superstar in the 1970s. She was probably the best female player among those who have talent plus beauty. It was not because of her beauty, but because of her talent, she could earn 90% of the winning ratio during her entire career. Chris Evert played a total of fifty-six grand slams during her entire career and missed the semi-finals only four times. She appeared nineteen times in the US Open but never failed to reach at least the quarter-finals. From 1974 to 1986 (13 seasons) she won at least one major title every year! Wow! She was also called 'Queen of Clay' as she won 125 consecutive matches on that surface. Not only that she has lost only 7 seats on the clay the record still waits to be broken! No woman in the world has played the game better and longer than Chris Evert Lloyd.
Also, Read – Young Female Tennis Players
Margaret Court (Australia)
Grand Slams: 24
Win-loss ratio: 91%
Total Prize Money Won
Without any doubt, Margaret Court is the best Australian female tennis player ever played this game. They used to be called the 'Aussie Amazon' by the tennis fans. She brought the importance of getting professionally trained in women's tennis. It was only after the emergence of Margaret Court female tennis players started to take physical training seriously. Apart from 24 grand slams, Margaret Court has also won 92 other titles as well. She also has the highest ever career match-winning percentage of 91.74%. During her entire career, she gave birth to four children, and yet she managed to bounce back every time because of her devotion to physical training.
Martina Navratilova (USA)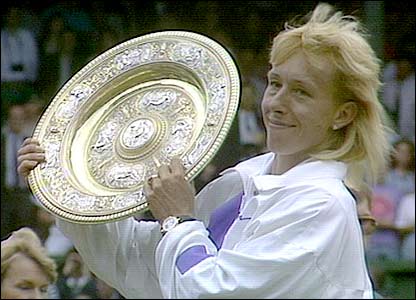 Grand Slam: 18
Win – loss ratio: 1442 – 219 (86.8 %)
Total Prize Money Won: US $ 21, 626, 089
She is the most complete woman player who has ever played the game. She was the fittest and the finest tennis player during her time. She trained herself incredibly well and that helped her to remain almost unbeatable for five years. From 1982 to 1986 she lost only fourteen matches. She has won nine Wimbledon titles and a total of 1442 wins along with 167 titles. She also had a 74 match winning streak. She played 23 consecutive singles finals and in 18 singles titles at grand slams. Add breast cancer to this and the age of 53 till she played professional tennis makes Martina Navratilova the best among the best.
Steffi Graf (Germany)
Grand Slams: 22
Win-loss ratio: 902 – 115 (88.7%)
Total Prize Money Won: US $ 21, 891, 306
She was a phenomenon when she was playing tennis and she is the greatest female tennis player in the world without any doubt. Steffi Graf has a unique record of winning every grand slam event at least four times in singles. She had an amazingly incomparable forehand and the way she used to coordinate them with her play made her the best! She remained at the top of the ATP rankings for the most number of weeks (377 weeks in total and 186 weeks in a row). She remained the best in the most number of polls generated by many sports magazines during that period of time. Steffi Graf had an ability to win on any kind of surface which was and is still rare because even Margaret Court had hardcourt as her favorite and Navratilova had grass court as her preference but Steffi Graf was an all-rounder, to say the least.