'The Ashes' is one of the oldest and  most celebrated rivalries in Cricket. It is the name given to the test match series played between England and Australia every alternate year. So let us know some of the most interesting facts about 'The Ashes'.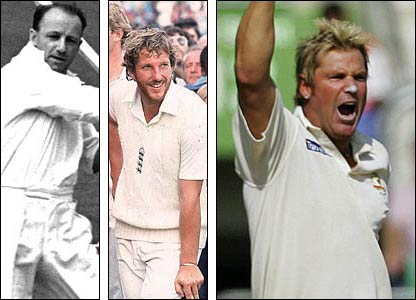 The Ashes test series comprises 5 test matches and it is played since 1882-83.
The gap between the two Ashes series is between 18 to 30 months.
The winner of the series takes the Ashes home and if the series is drawn, then the current holder retains the urn.
Out of 3 instances where a team managed to win a test match after being asked for a follow-on, 2 such instances have happened in the Ashes. First in 1894 and then in 1981 and both the times England were the winner. One more such instance happened outside the Ashes was in 2001 when India defeated Australia at Kolkata.
Australia's highest score in Ashes is 729 for 6 at Lord's in 1930 and their second highest score is 731 all out at the Oval.
England's highest score in Ashes is 903 for 7 in 1938.
Jim Laker's 19 for 90 is the best overall figures in an Ashes test match. Laker took all 10 Australian wickets in the second innings of the test match.
Although Australia is the most successful team amongst the two with 32 series wins, England too are not far behind as well. England has won 31 series till now out of 68 series

in

all.
But when it comes to test match wins in Ashes, Australia is leading England by a huge margin. Australia has won 123 matches till now, whereas England has won 103 matches. 88 tests are drawn.
Sir Don Bradman is the highest run scorers in the Ashes with 5028 runs. He has even scored 19 centuries in the Ashes. Sir Jack Hobbs of England has scored 3636 runs, the most for England in Ashes.
Shane Warne is the highest wicket taker in the Ashes is the King of Spin, Shane Warne, who has taken 195 Ashes wickets with an average of 23.26.

For

England, it is their best all rounder, till date, Ian Botham is the leading wicket taker. Sir Ian Botham has taken 148 Ashes wickets with an average of 27.66.