Today we are going to know about all major football competitions of the world which is accredited by FIFA (Federation of International Football Associations) and in which the nations compete with each other and not the clubs. As we all know that football is an international sport and it has been followed by at least 55% of the global population. So let us have a look at all those major football competitions of the world.
Major Football Competitions
of

the World
FIFA organized competitions
FIFA World Cup (Men's)
FIFA Women's World Cup
FIFA Confederations Cup: An international event between all six winners of continental football competitions.
Summer Olympic Games (Not an authorized FIFA event)
FIFA U-20 and U-17 World Cup (Men)
FIFA U-20 and U-17 World Cup (Women)
Summer Youth Olympics (Not an authorized FIFA event)
Asian Football Confederation Competitions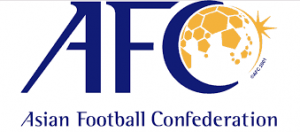 Participating Nations: Afghanistan, Australia, Bahrain, Bangladesh, Bhutan, Brunei, Cambodia, China PR, Chinese Taipei, Guam, Hong Kong, India, Indonesia, Iran, Iraq, Japan, Jordan, Korea DPR, Korea Republic, Kuwait, Kyrgyzstan, Laos, Lebanon, Macau, Malaysia, Maldives, Mongolia, Myanmar, Nepal, Oman, Pakistan, Palestine, Philippines, Qatar, Saudi Arabia, Singapore, Sri Lanka, Syria, Tajikistan, Thailand, Timor-Leste, Turkmenistan, United Arab Emirates, Uzbekistan, Vietnam, Yemen.
Confederation of African Football Competitions
Africa Cup of Nations
All-Africa Games (U-23)
African Youth Championship (U-20)
African U-17 Championship
Participating Nations: Algeria, Angola, Benin, Botswana, Burkina Faso, Burundi, Cameroon, Cape Verde, Central African Republic, Chad, Comoros, Congo, Congo DR, Ivory Coast, Djibouti, Egypt, Equatorial Guinea, Eritrea, Ethiopia, Gabon, Gambia, Ghana, Guinea, Guinea-Bissau, Kenya, Lesotho, Liberia, Libya, Madagascar, Malawi, Mali, Mauritania, Mauritius, Morocco, Mozambique, Namibia, Niger, Nigeria, Rwanda, Sao Tome and Principe, Senegal, Seychelles, Sierra Leone, Somalia, South Africa, Sudan, Swaziland, Tanzania, Togo, Tunisia, Uganda, Zambia, Zimbabwe.
CONCACAF (North American, Central American and Caribbean Competitions)
CONCACAF Gold Cup (Men)
CONCACAF Women's Gold Cup
UNCAF Nations Cup
Caribbean Cup

Participating Nations: Anguilla, Antigua and Barbuda, Aruba, Bahamas, Barbados, Belize, Bermuda, British Virgin Islands, Canada, Cayman Islands, Costa Rica, Cuba, Dominica, Dominican Republic, El Salvador, French Guiana, Grenada, Guadeloupe, Guatemala, Guyana, Haiti, Honduras, Jamaica, Martinique, Mexico, Montserrat, Netherlands Antilles, Nicaragua, Panama, Puerto Rico, Saint Kitts and Nevis, Saint Lucia, Saint Martin, Saint Vincent and the Grenadines, Sint Maarten, Suriname, Trinidad and Tobago, Turks and Caicos Islands, US Virgin Islands, USA.
CONMEBOL (South American Competitions)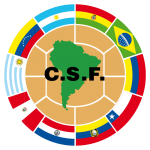 Copa America (CONMEBOL)
Superclasico de las Americas
Participating Teams: Argentina, Bolivia, Brazil, Chile, Colombia, Ecuador, Paraguay, Peru, Uruguay, Venezuela.
OFC (Oceanian Competitions)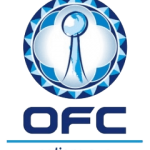 Participating Teams: American Samoa, Cook Islands, Fiji, New Caledonia, New Zealand, Papua New Guinea, Samoa, Solomon Islands, Tahiti, Tonga, Vanuatu.
UEFA (European Competitions)
UEFA European Football Championship (EURO)
UEFA Women's Championship
UEFA U-21 Football Championship
UEFA U-19 Football Championship
UEFA U-17 Football Championship
UEFA Women's U-19 Championship
UEFA Women's U-17 Championship
Participating Teams: Albania, Andorra, Armenia, Austria, Azerbaijan, Belarus, Belgium, Bosnia and Herzegovina, Bulgaria, Croatia, Cyprus, Czech Republic, Denmark, England, Estonia, Faroe Islands, Finland, France, Georgia, Germany, Greece, Hungary, Iceland, Republic of Ireland, Israel, Italy, Kazakhstan, Latvia, Liechtenstein, Lithuania, Luxembourg, Macedonia, Malta, Moldova, Montenegro, Netherlands, Northern Ireland, Norway, Poland, Portugal, Romania, Russia, San Marino, Scotland, Serbia, Slovakia, Slovenia, Spain, Sweden, Switzerland, Turkey, Ukraine, Wales.