Brief Information about MLB
Sport: Baseball
Founded in: 1869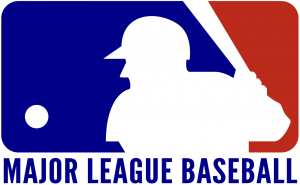 Number of teams participating: 30
Countries: United States of America – 29 teams, Canada – 1 team
Continent: North America
Current Commissioner: Bud Selig
Current Champions: Boston Red Sox (8th time winners)
Most Number of Titles Won: New York Yankees (27 times)
Official Television Partners: Fox/Fox Sports 1 , TBS, ESPN/ESPN2 and MLB Network
Official Website: mlb.com
Major League Baseball or MLB is a professional baseball organization which has four major professional sporting leagues in the Northern America. There are two major baseball leagues in America in which the MLB teams plays, they are American League (AL) and National League (NL). The two leagues were merged in the year 2000 by the Commissioner of Baseball. There are about 240 teams which are affiliated with the MLB as a Major League Clubs. The International Baseball Federation manages the World Baseball Classic Tournament.
Brief History of Major League Baseball
The first ever Baseball professional team was founded in Cincinnati in the year 1869. By the time the year 1920 arrived the players used to jump between one team to another or one league to another. After the great depression and two World Wars Baseball got its popularity back and during the decades of 1950s and 1960s American League (AL) and the National League (NL) were expanded and that made the game changed totally. More and more players were started hitting 'home runs' and that made the fans more excited towards the game.
MLB's Structure of Administration
Since 1875 the Major League Baseball Constitution was changed several times and the most recent change was made in 2012. Right now under the direction of the Commissioner of Baseball the MLB has a duty to hire and maintain, labor, television rights, marketing and also appointing Umpires.
MLB in other Nations
MLB has been expanded in other nations too, like Nippon Professional Baseball in Japan where MLB All Stars play in an biennial end of the season tournament. Then there is also a MLB China Series. MLB also exists in Taiwan, South Korea. The Arizona Dimondbacks played against the Los Angeles Dodgers at the Sydney Cricket Ground in Australia on 22nd and 23rd March which was counted as a home game for the Dimondbacks.