Often we hear this terminology 'Race to Dubai' when it comes to PGA European Tour. Yes, we know that the players involved in the PGA European Tour play a tournament in Dubai at the end of the season, but then why it is called the 'Race to Dubai' in the first place?  Well then you must read this article.
What is 'Race to Dubai' in PGA European Tour?
The PGA European Tour Structure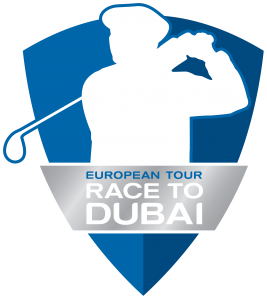 To know the terminology 'Race to Dubai' we first must know the structure of the PGA European Tour. Normally, since the year 2000, apart from 2012 the season starts late in the previous calendar year, but still they are called the calendar year and not like 2012-13 or 2014-15 etc. All the events take up till March takes place outside of the Europe are generally being co-sanctioned by other tours. From then on most of the tournaments played in Europe only. Often the tournaments are added and removed according to their status and popularity. Some of the tournaments often change their names depends on the sponsors they get. But all in all the traditional tournaments do take place according to their schedule and rest of the other tournament on the PGA European Tour fall on their place on their own and automatically set the tone for the season.
The Race to Dubai
The Order of Merit was replaced by The Race to Dubai in 2009 and it added the bonus pool of US$ 7.5 million and it was distributed among the top 15 players at the end of the season. The winner takes US$ 1.5 million and the rest of the amount is distributed among the golfers as per the norms. The name The Race to Dubai suggests the end of the tournament, the Dubai World Championship, which is normally held during the end of November every year in Dubai. As said above the tournament prize money is US$ 7.5 million and it has been consisted by 60 top players in the race and it is played after the Hong Kong Open.
The winner of the Race to Dubai gets a five year European Tour exemption as an extra benefit.
The actual prize money was US$ 10 million, but due to the global economic meltdown it was reduced to US$ 7.5 million.