Just two days back the Australian international cricketer Phil Hughes was alive and kicking and was batting at the historic Sydney Cricket Ground – SCG in a Sheffield Shield game against South Australia and his score was already in the 60s. As it is a normal practice in cricket bowlers do use bouncer 'to keep the batsman honest' the South Australian bowler Sean Abbott bowled a bouncer which turned out lethal for Phil Hughes as he was wearing an old fashioned helmet. The ball hit the exposed part of Hughes' exposed back of his neck and he fell on the pitch immediately and went into comma.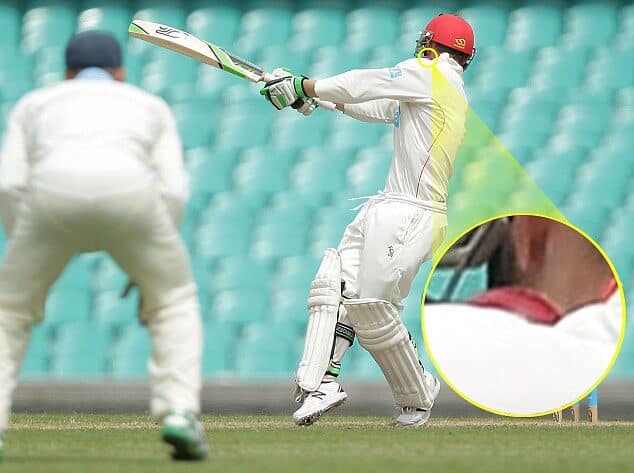 The play between New South Wales and South Australia was stopped at that very moment and Phil Hughes was taken to a hospital in Sydney by helicopter. An immediate surgery was done was him but his condition remained critical for two days and this morning he breathed his last. A terrible thing to happen to not only the entire cricket fraternity but to the fans as well who are in huge shock to say the least. In their clarification the helmet manufacturers Masuri, who have their head quarters in England has explained that the helmet model Phil Huges was wearing is an old one and it does not protect the back of the head and neck as the newer model of Masuri helmets would have. What ever the reason may be, who so ever is at fault, the fact remains is that the game of Cricket has lost his son today.
Life and Career of Phil Hughes
Phil Hughes was born on 30th November, 1988 in Macksville in New South Wales province of Australia. He grew up in a banana farm and then he was moved to Sydney where he started playing his first class cricket. After making his first class debut in 2007 at the age of 18, Phil became the youngest Australian to score a century in a Sheffield Shield game. In 2009, Hughes made is test debut against South Africa and scored back to back centuries against fast bowling attack which had Dale Steyn and Morne Morkel.
As it is normal with any cricketer Phil Hughes too saw both the ups and the downs in a career which sadly lasted for just 7 years and a bit but that only made him to come out as a stronger player then he was ever before.
Phil Hughes (Left Hand Opening Batsman)
Test Matches Played: 26 (Innings 49)
Runs: 1535, Average: 32.65
Highest Score: 160 Vs South Africa at Durban
100s: 3 50s: 7
One Day Internationals Played: 25 (Innings: 24)
Runs: 826, Average: 35.91
Highest: 138* Vs Sri Lanka at Hobart
100s: 2 50s: 4