Sidelights:
Royal Challengers Bangalore probably have not come out of their shocking defeat against KKR the other day when they had the game in their bags for most of the period of the game and yet they lost the game in last two overs. This showed in their performance in this game as they bundled out for just 70 runs against Rajasthan Royals. The pitch was helping the bowlers but then RCB batsmen wanted to get out of the jail forcefully and in the process gave away their wickets. Around 48 runs they lost 7 wickets but thanks to Kohli, Starc, and Rampaul they could crawl to 70. RR just needed to keep their heads cool while chasing this target and that's what they did, although they did lose 4 wickets in the process, they never looked out of control at any point of the time.
IPL 7 | Match 14 | RR Vs RCB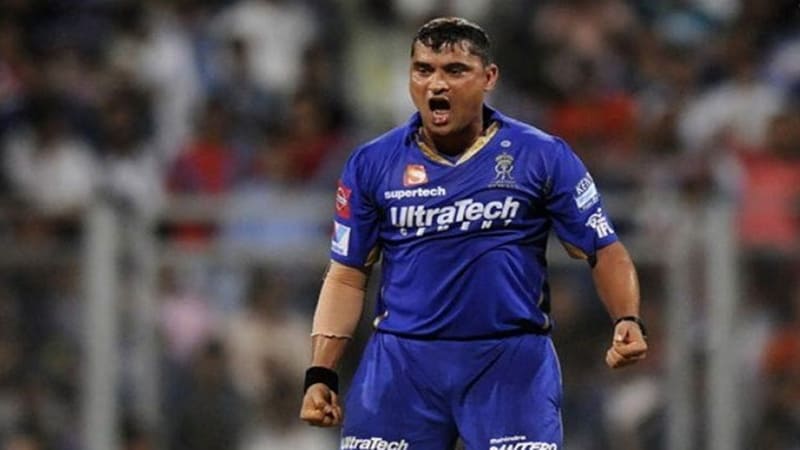 Venue: Sheikh Zayed Stadium, Abu Dhabi
Toss: RR and chose to field first
Playing XIs:
RCB: Parthiv Patel, Yogesh Takawale, Virat Kohli, Yuvraj Singh, AB de Villiers, Sachin Rana, Albie Morkel, Mitchell Starc, Ravi Rampaul, Ashoke Dinda, Yuzvendra Chahal
RR: Ajinkya Rahane, Karun Nair, Sanju Samson, Abhishek Nayar, Shane Watson, Stuart Binny, Steven Smith, Rajat Bhatia, Kane Richardson, Praveen Tambe, Tim Southee
Mini Score Card:
RCB 70 – all out (15.0) Run rate: 4.66
Virat Kohli 21 (25) | Praveen Tambe 4/20 (4)
Mitchell Starc 13 (13) | Kane Richardson 2/18
RR 71/4 (13.0) Run rate: 5.46
Shane Watson 24 (24) | Mitchell Starc 2/29 (4)
Ajinkya Rahane 23 (19) | Yuzvendra Chahal 1/17 (3)
Result: RR won by 6 wickets
Points: RR 2 (Total 4), RCB 0 (Total 4)
Man of the match: Praveen Tambe (RR)
Umpires: Kumar Dharmasena | C Shamsuddin | Richard Illingworth (3rd) | K Srinath (Reserve)
Match Referee: Andy Pycroft
How they played the game:
Powerplay: RCB 22 runs, 5 wickets | RR 36 runs, 2 wickets
First 50 runs: RCB 71 balls | RR 62 balls
Best Partnership
RCB: 7th wicket – 18 runs off 11 balls between Kohli 10 (6) and Starc 7 (5)
RR: 4th wicket – 32 runs off 38 balls between Watson 24 (24) and Nayar 8* (14)
Fours and SIXES
RCB: 6 Fours (3 by Kohli, 2 by Starc and 1 by Morkel) | 1 SIX by Rampaul
RR: 6 Fours (4 by Rahane, 1 each by Nayar and Watson) | 2 SIXES by Watson
Important facts about the match
RCB's score of 70 all out is the 3

rd

worst

score in IPL.
Praveen Tambe's 4/20 is his personal best bowling figures in IPL.
In the PIC: Praveen Tambe achieved his best bowling figures in IPL
Picture Courtesy: ESPN-Cricinfo