With the popularity of cricket in India football has always taken a back seat, but recently Football has become a trending sport in India and is widely watched by the younger generation of our country. Football in India is gradually becoming a common household topic of discussion in the average Indian household. Additionally, the increasing popularity of ISL (Indian Super League) and by the success in Asian Tournaments of I-League clubs like Bengaluru FC are driving these changes.
Indian football has also seen glory days in the 1950s when the Indian football team was considered one of the best football teams in Asia. As a matter of fact, India qualified to play the FIFA World Cup in 1950, but due to financial constraints and other constraints like not being able to find kits and sponsors, India had to ultimately withdraw from the tournament. These successes have been short-lived, but the Indian Football Team has come a long way since then and is getting better each year.
Let's take a look at the best Indian footballers who have played and are playing for India.
Best Indian Footballers
Sunil Chhetri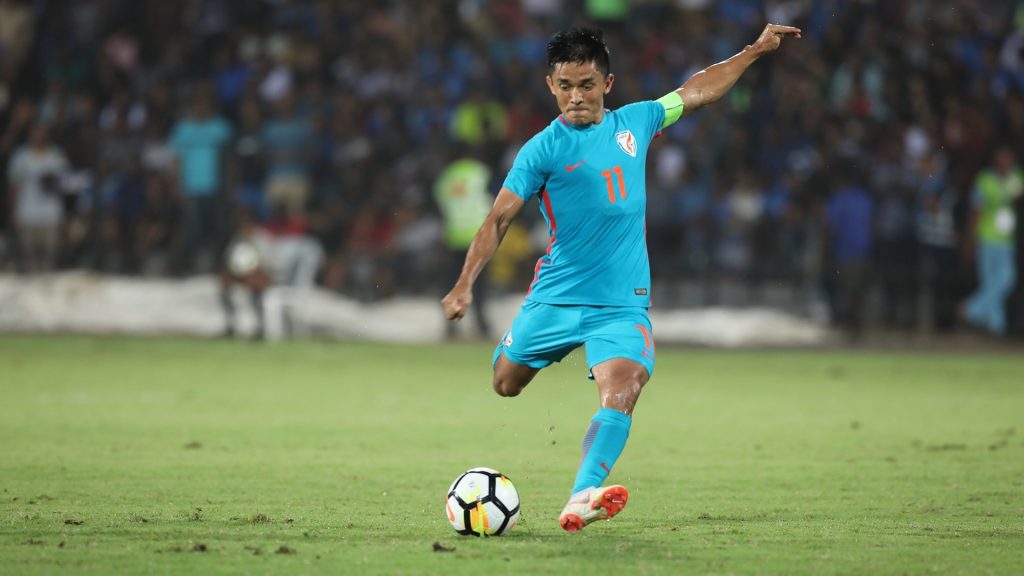 This footballer needs no introduction. Sunil Chhetri, the Secunderabad-born striker & winger plays and captains the Indian National Team and Bengaluru FC.
Sunil Chhetri is also known as "Captain Fantastic" and is also one of the most capped players of the Indian National Team and its all-time top scorer. He is currently ranked second behind Cristiano Ronaldo in the highest numbers of international goals scored by an active player (Lionel Messi is third). The number of goals Sunil Chhetri has scored for India is 72 goals in 113 appearances.
Chhetri began his football career with Mohun Bagan before moving to Punjab's JCT in 2005.
His goal scoring achievements for JCT made USA's MLS (Major League Soccer) side Kansas City Wizards sign him in 2010. He failed to make a mark when he was in MLS. This was followed by a stint in Portugal when he signed for the Portuguese club Sporting Lisbon but couldn't go past Sporting's B-Team, despite his unsatisfactory stints abroad, Chhetri's stock in India was not affected.
He returned to India after 2 tough years and has led Bengaluru FC to 2 I-League titles. By the time he retires he will be one of the greatest footballers to ever play for the country.
Fun Fact: Chhetri was extremely close to signing for Celtic FC (Scottish League) but the move failed to materialize because the UK doesn't provide work-permit to footballers whose countries don't fall within FIFA's top 70 rankings.
Bhaichung Bhutia
Bhaichung Bhutia is the former captain and footballer for the Indian National team. He was born on 15 December 1976 in the state of Sikkim.
Bhutia is also the torchbearer of Indian Football in the international arena and is nicknamed as the 'Sikkimese Sniper' due to his amazing shooting skills in football.
I.M. Vijayan, three-time football player in India has described Bhutia as "God's gift to Indian Football".
Bhaichung began his professional career with East Bengal FC and debuted for the Indian National Team in 1995 at the age of just 19. He played over 100 matches for India but the official record by FIFA states that Bhutia represented India 84 times, scoring 40 goals in the process.
1999 turned out to be a historic year for Indian Football when Baichung Bhutia became the first Indian player to sign for a European Club.
Bhutia retired in 2011, and to honor this footballing icon, an honorary farewell match was organized between India and Bayern Munich in 2012.
I.M. Vijayan
I.M. Vijayan is another footballing icon of India who needs no introduction to the avid followers of Indian football. Due to his footballing skills, he has earned the nickname: Pele of Indian football.
Born on 25 April 1969, I.M. Vijayan is popularly known as Kalo Hiran (Black Buck) due to his agility and was widely considered as one of the best strikers ever to play for the Indian Football Team. Vijaya's rise to success has been a typical rag to riches journey. He used to sell soda bottles in stadiums before his football talent was noticed by the Police Football team of Kerala.
He made his first debut for India in 1992, and while playing as a striker for India, he formed a formidable partnership with Bhaichung Bhutia during the late 90s through to the early 2000s.
Vijayan has scored 40 goals in 79 appearances for the Indian National Team. His most famous moment while wearing India's shirt came in 1999 when he scored just 12 seconds after kickoff, making his goal the 3rd fastest goal in International football, to date.
He is the first Indian footballer to win the AIFF Indian Player of the Year award multiple times, scooping up the prize in 1993, 1997, and 1999.
Gostha Pal
Gostha Pal is a legendary name in the Indian football community and is revered as one of the best Indian footballers of all time. Pal was born on 20 August in Bhojeshwar, Faridpur, Bengal Presidency (currently located in Bangladesh), following which he moved to Kolkata where he ended up staying till his very last days.
Gostha Pal used to play barefoot and was considered one of the best defenders in India during his days. His journey in football rocketed when he joined Mohun Bagan at the age of 16. A team for which he played from 1912 to 1936 and also captained from 1921 for the next five years. In 1924, he was honored to captain the Indian National Football Team.
He played as a right-back and was known for being fearless, thus earning him the nickname "The Chiner Pacheer" (The Wall of China).
This legend retired in 1935 by which time he had carved his name in the hearts and minds of football fans in India.
Sir Gostha Pal was also the first football player to receive the prestigious "Padma Shri" in 1962. The legacy that he left behind was honored by building a statue of him opposite Eden Gardens in Kolkata.
Gurpreet Singh Sandhu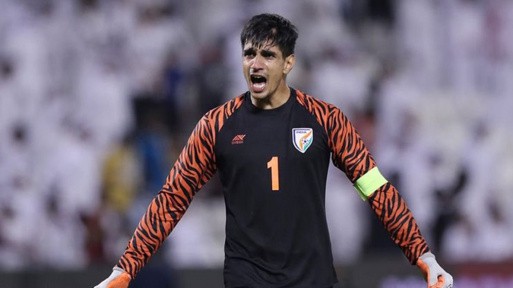 Gurpreet Singh Sandhu born on 3 February 1992 is an Indian footballer who plays as a goalkeeper for the Indian National Team and Bengaluru FC.
Gurpreet started his football career at the age of eight where he joined St Stephen's Academy in 2000. After performing well he was then selected to represent Punjab in U16s.  He signed his first professional contract in 2009 with East Bengal. Followed by a stint with Norwegian Club Stabæk in 2014. This made Gurpreet Sandhy the fifth Indian to play professionally for a European club after Mohammed Salim, Baichung Bhutia, Sunil Chhetri, and Subrata Pal. Gurpreet Singh Sandhu is also the first Indian to play in the UEFA Europa League.
Subrata Pal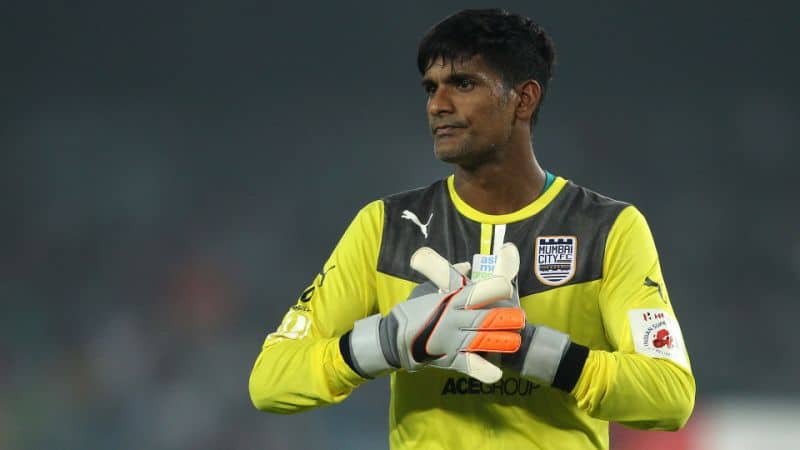 Subrata Pal is an Indian professional footballer who plays as a goalkeeper for the Jamshedpur FC in the Indian Super League (ISL) and for the Indian National Football Team too.
Subrata Pal graduated from the TATA Football Academy. He started his senior footballing career from Mohun Bagan in 2004. From 2004 to date Subrata Pal has played for many different clubs. He made his international debut in 2007 and is often called "The Spiderman".
In 2014, Subrata joint the 1st Division Club of Europe for 6 months. The club he played for was a Danish club known as FC Vestsjaelland where he was nicknamed as "Pal, the Wall".
Climax Lawrence
Climax Lawrence has been an exceptional midfielder for a decade of the Indian National Football Team. The Goan born midfielder has been one of the finest midfielders of India. 
Lawrence started his career in 1998 with Vasco. Later in 1999, he signed for Salgaocar where he made his senior debut. In his wide-ranging career, Lawrence has played for big clubs like East Bengal, Dempo and Mumbai F.C.
He made his international debut for Indian National Football Team in 2002 under Stephen Constantine. The best moment in his international career came where he scored a 91st winning goal against Afghanistan in the 2008 AFC Challenge Cup. Lawrence ended up making 72 appearances for India, until declaring his retirement from international duties in 2012.
Peter Thangaraj
Peter Thangaraj, born on 24 December 1935 in the state of Hyderabad, is considered the best goalkeeper in the history of Indian Football. His tough and tall exterior made him known as one of the best goalkeepers not only in the country but also on the continent.
Thangaraj started his career with the Morning Star Club and Friends Union Club of Secunderabad. He played then joined the Madras Regimental Centre (MRC) where he played as a center forward, before trying his hand at goalkeeping. 
He took goalkeeping to great success, and thanks to his performances he led MRC to win the Durand Cup in 1955 and 1958. Thangaraj made his international debut for the Indian national team in 1955 in the Quadrangular tournament at Dhaka.
For a decade, he was the first choice goalkeeper for the national side.
In 1958, Thangaraj was named the best goalkeeper in Asia, and later in 1967 was awarded the Arjuna award. Peter retired in 1971 and took coaching after leaving a lasting legacy.
Jarnail Singh Dhillon
Jarnail Singh, born on 20 February 1936 in the state of Punjab, is considered one of the best center-backs to grace Indian football.
Jarnail Singh Dhillon was one of the courageous and the most reliable center-backs of the Indian Football team. He moved to Kolkata to pursue his footballing career which began in 1956 with Khalsa Sporting Club. Jarnail later made moves to Rajasthan Club and Mohun Bagan.
Jarnail was known as a no-nonsense defender and captained the Indian National Football Team from 1965 to 1967. His performances in the 1964 Asia cup, displayed his power and skills as a defender which helped him lead to India to the runners-up position in the tournament.
Jarnail Singh was the only Indian to captain the Asian All-Star football team in 1966. He was honored with the prestigious Arjuna award in 1967.
Subimal Chuni Goswami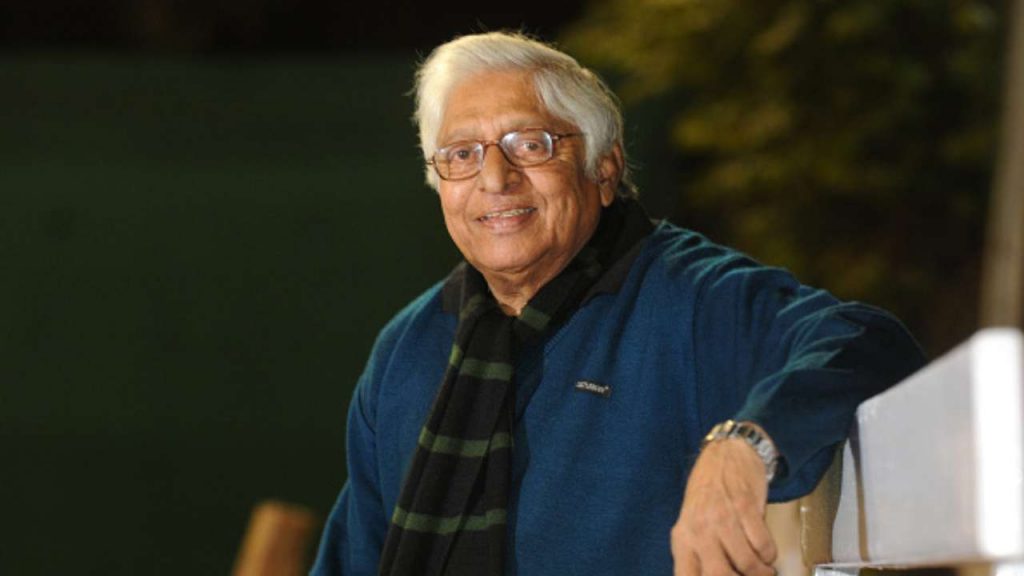 Subimal Chuni Goswamy was born on 15 January 1938 in Kishoreganj of Bengal Presidency which is now in Bangladesh. He was a footballing gem and was known for his versatility on the pitch.
He started his career in football in 1946 at the age of 8 with Mohun Bagan, a club he played for throughout his football career until his retirement in 1968. Goswami was a striker who was known for his extraordinary ball control and was also extremely adept at reading the game. During his club career with Mohun Bagan, there were rumors that English football giants Tottenham Hotspurs were interested in signing Goswami as their striker.
Chuni Goswami made his international debut in 1956 where the Indian team won 1-0 against the Chinese Olympic team. He also captained the Indian Football team from 1962 to 1964, where he led the team to a gold in the Asian Games in Jakarta and a silver medal in Asia Cup in Israel respectively.
Goswami went on to play around 50 international games as a striker for the Indian Football team and scored 32 goals in that period. In 1962, he was named as the best striker and was followed by the Arjuna award in 1963 and the Padma Shri Award in 1983.