You will find all you want to know about Fed Cup, the team championship in women's tennis in this article. You will find all the basic details about the Fed Cup along with its history and its structure.
All You Want to Know about Fed Cup
Fed Cup is as we said is a team competition for women and it is played between countries as a team sport in tennis. Fed Cup was founded in 1963 and it is total 103 teams as per 2013 figures. Out of these 103 teams, 8 teams play for the World Group and rest 95 play for the qualification rounds. All the teams are affiliated with ITF (International Tennis Federation) can participate in Fed Cup. The United States like in Davis Cup, in Fed Cup too has won the most number of championships. Currently the United States is the winner of 17 Fed Cup titles. Italy is the most recent champion of Fed Cup, this was Italy's 4th title in all. You can get all the details about Fed Cup on its official website, fedcup.com
History of Fed Cup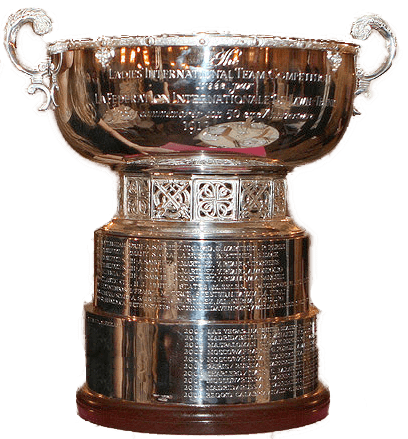 The history of Fed Cup takes us back to the year 1919 when Hazel Hotchkiss Wightman came up with an idea to have a team championship for women. But the idea was promptly rejected. So just like in the lines of Davis Cup the presented a trophy on her own in 1923 and started annual contest between the United States and Great Britain female players.
A British citizen residing in the United States, Mary Hardwick presented a dossier to the ITF in 1962 which was appealing the top Tennis body, to support such important event, the ITF replied in a positive manner and allowed a one week tournament in different venues every year, and finally in 1963, after nearly 40 years of what Hazel Hotchkiss Wightman dreamed, became possible and Fed Cup was launched. 1963 was also the 35th anniversary of ITF, so that was also a special occasion.
Format of Fed Cup
World Group – Four nations who have won their World Group first round tie would remain in this group for the next year too. The losing teams of the first round, then contest for the World Group playoffs against the four winning teams from the World Group II.
World Group II – Winners of previous years World Group ties will remain in this group and those who have lost in this group will face the Group I zonal competition winners for a playoff to play in the World Group – II.
The World Group Zones are decided upon the seeding given by the ITF and they play against each other according to a draw they get.
Group Structure of Fed Cup
Level 1 – World Group I – 8 countries | World Group I Playoff – 4 countries from World Group I and 4 countries from World Group II
Level 2 – World Group II – 8 countries | World Group II Playoff
Level 3 – American Zone – 7 countries, Euro/African Zone – 16 countries, Asia/Oceania Zone 7 countries
Level 4 – American Zone – 12 countries, Euro/African Zone – 8 countries – Asia/Oceania Zone 13 countries
Level 5 – Euro/African Zone – 13 countries