History and Description of Kaliningrad Stadium
Kaliningrad Stadium, also known as the Arena Baltika located in the city of Kaliningrad. This will be one of the playing venues of the 2018 World Cup. After the World Cup, the stadium will become the home of FC Baltika, who currently plays at the modest Baltika Stadium.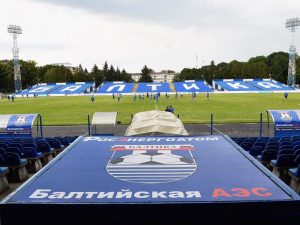 This will be a two –tier stadium with ultramodern security systems and CCTV. This project is based on the concept of Allianz Arena.
Construction of Kaliningrad Stadium started in September 2015, which makes it the last Russia World Cup to get under way. Delays had bothered the project due to financial difficulties and the bankruptcy of the company responsible for the design.
Currently the stadium is under construction and it is scheduled to be complete by the end of 2017.
Initially the capacity was aimed to be
45,000 and a retractable roof. But these had to be scaled back to a simple design which now only has 35,000 seats. After the World Cup, 10,000 seats will be removed.