The football craze is similar all across the European continent. Today we are going to discuss all about Ligue 1 – France's premier football league.
All About Ligue 1 – France's Premier Football League
What is Ligue 1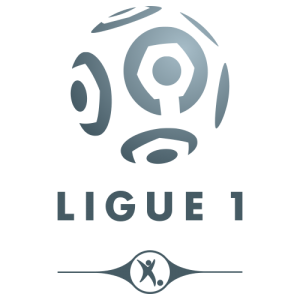 Ligue 1 is France's premier football league. It was founded in the year 1932 and continued as National league for a year. Since 1933 it is played as a first division football. There are total 20 teams across the France who play in Ligue 1 including one team from Monaco. The teams which are relegated play for Ligue 2. The cups for which these two leagues play for are Coupe de France and Trophee des Champions. The League Cup is called Coupe de la Ligue. Ligue 1 is a part of the UEFA confederation. The winners of the Ligue 1 play for UEFA Champions League and UEFA Europa League. The current Champions of Ligue 1 for the 2013-14 season are Paris Saint-Germain which is their 4th title. Saint-Etienne has won the most number of titles, which currently stand at 10. Canal+ and beIN Sports are the official Television Partners for the Ligue 1 and ligue1.com is the official website of this premier French football league.
Brief History about Ligue 1
There was no professionalism in the French football prior to 1930. In July that year the National Councile of the French Football Federation decided to inject the professionalism in French football by voting a memorandum by 128 to 20 votes. The federation gave the responsibility to Goerges Bayrou, Gabriel Hanot and Emmanuel Gambardella and in 1932 the professional league was formally established in France called 'Ligue 1'. From very beginning the concept of having only 20 clubs in the elite group was decided. There was some opposition to this decision from the clubs of northern France, but slowly as the league started getting more popular all the clubs of France fell in line.
Structure of Ligue 1
Just like any other European football league in Ligue 1 too all the 20 teams play on home and away basis against each other. There are total 38 games in all. The season starts in August every year and ends in May. In only exceptional circumstances teams are allowed to host matches on a neutral venue. The winning team of each match receives 3 points, 1 point for a draw and no point is awarded for a loss. The club with most number of points earned at the end of the season is declared winners. Three lowest standing teams are relegated to Ligue 2 and top three teams of the Ligue 2 get promotion to Ligue 1.
Teams Qualified for the 2014-15 Season of Ligue 1
Bastia
Bordeaux
Caen
Evian
Guingamp
Lens
Lille
Lorient
Lyon
Marseille
Metz
AS Monaco
Montpellier
Nantes
Nice
Paris Saint-Germain
Rennes
Reims
Saint Etienne
Toulouse