We are here with all you want to know about Paris Saint-Germain FC, France's premier league Ligue 1's current champion. In this article we will discuss about the structure, the history and the current situation of the club.
All You Want to Know about Paris Saint-Germain FC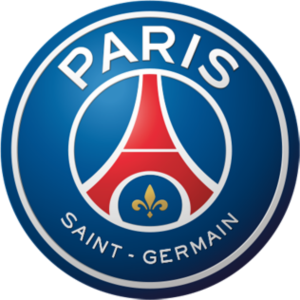 The full name of the club is Paris Saint-Germain Football Club. It is also known as Les Rouge-et-Blue (The Red and Blue) or Les Parisiens (The Parisians) fondly by its fans. The club was founded on 12th August, 1970. Paris Saint-Germain FC plays its home matches at Parc des Princes stadium in Paris, which has a capacity to accommodate 48, 712 fans. The current owner of the club is Qatar Sports Investments and Nasser Al-Khelaifi is its president. The club has appointed Laurent Blanc as its manager and it is currently the champions of the Ligue 1, which is their 4th title. Emirates Airlines are the main sponsors of the team and psg.fr is their official website.
Brief History of Paris Saint-German FC
By the end of the 1960 decade, some of the enthusiastic businessmen decided to have a major club for the France's capital city of Paris. So the original football club of Paris, the Paris FC was merged with the Stade Saint-Germain. Later the team got a promotion to Ligue 2 and the merger was approved by the French Football Federation. From 1970 the new team Paris Saint-Germain Football Club came into an effect. The club was again got split in the year 1972 but two years later it again got united and made Parc des Princes as their home ground in the year 1974. Although the performance of the Paris Saint-Germain was not that satisfactory till the 1980s and when the France's premier television channel Canal+ bought the club in the 1991 the club saw further down. Since the club was purchased by the Qatar Sports Investments in the year 2011 the club has been steadied and has been performing really well in the Ligue 1.
Some of the most Exciting Footballers Paris Saint-Germain FC has Produced
Jean-Marc Pilorget – 435 matches
Sylvain Armand – 380 matches
Safet Susic – 343 matches, 85 goals
Paul Le Guen – 343 matches
Bernard Lama – 315 matches
Pauleta – 110 goals
Dominique Rocheteau – 100 goals
Mustapha Dahleb – 98 goals
Francois M'Pele – 97 goals

Ziatan

Ibrahimovic – 75 goals
Rai – 72 goals