If the English Premier League is for football, Indian Premier League is for Cricket, the Super Rugby is for the game of Rugby. It is the largest and the most prestigious professional club ruby tournament of the Southern Hemisphere. There was a South Pacific Championship prior to Super Rugby but since 1996 the Super Rugby has taken over the imagination of the mad rugby fans of Australia, New Zealand and South Africa. Let us know more about the Super Rugby
All You Want to Know About Super Rugby
Basic Details about Super Rugby
Full Name: Super Rugby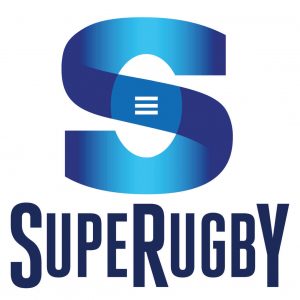 Sport: Rugby Union
Inaugural Season: 1996
Number of Participant Teams: 16
Countries: 5 teams each from Australia, New Zealand and South Africa
Current Champions: Waratahs of Australia – 1st title
Most Number of Titles: Crusaders – 7 titles
Official Broadcasting Partners: Fox Sports – Australia | J Sports – Japan | Setanta Sports – Through Out Asia | Sky Sports – New Zealand and UK | Super Sport – South Africa
History of Super Rugby
Before 1996, a South Pacific Championship used to be played between the Southern Hemisphere teams. This tournament was started in 1986 and continued till 1990. There was no tournament played in 1991 and the competition was re-launched in 1992 with 6 teams from New Zealand, Australia and Fiji. In 1993 the tournament which used to be called Super Six Competition was expanded to 10 teams with South Africa coming back to the international sporting arena.
After the 1995 IRB Rugby World Cup it was decided to bring more professionalism in the tournament hence SANZAR was formed. SANZAR means South Africa, New Zealand and Australian Rugby. The first such tournament under SANZAR was called the Super Rugby and there were 12 teams participating in this.
Format and Current Franchises of Super Rugby
The current format of the Super Rugby was changed in 2011. According to this format, each participating country constitutes a conference. Each team within that conference would play with each other twice on home and away basis. Then each team plays against four out of five teams involved from the other conferences for once. Points system remains the same for that round as well. The top team from each of the three conferences plus the next three teams with highest number of points achieved qualifies for the final tournament. Four lower teams then paired to play sudden death games and winners of those two games would play the top two ranked teams. Then those winners play for the championship.
Current Franchises
Australia

Brumbies
Melbourne Rebels
New South Wales Waratahs
Queensland Reds
Western Force

New Zealand

Blues
Chiefs
Crusaders
Highlanders
Hurricanes

South Africa

Bulls
Central Cheetahs
Lions
Sharks
Southern Kings
Stormers