Carve boarding is one of those sports that has been getting too much popularity in recent times. Basically, carve boarding is nothing more than surf skateboarding. When compared to the normal skateboard, it is much bigger but when measured against a surfboard, it is much shorter. According to most people, carve boarding is the closest to surfing as it can be performed on dry land. If you're someone who is quite curious about knowing what carve boarding is then you must definitely check out this article. To your surprise, carveboard is also the name of the brand that actually made this sport popular among people. The brand name used is Surfskate. 
With this article, you'll be able to understand what carve boarding is and the kind of riding style people use. Not only that, but you'll also learn the skill and techniques to master the arts of carve boarding.
What is carve boarding?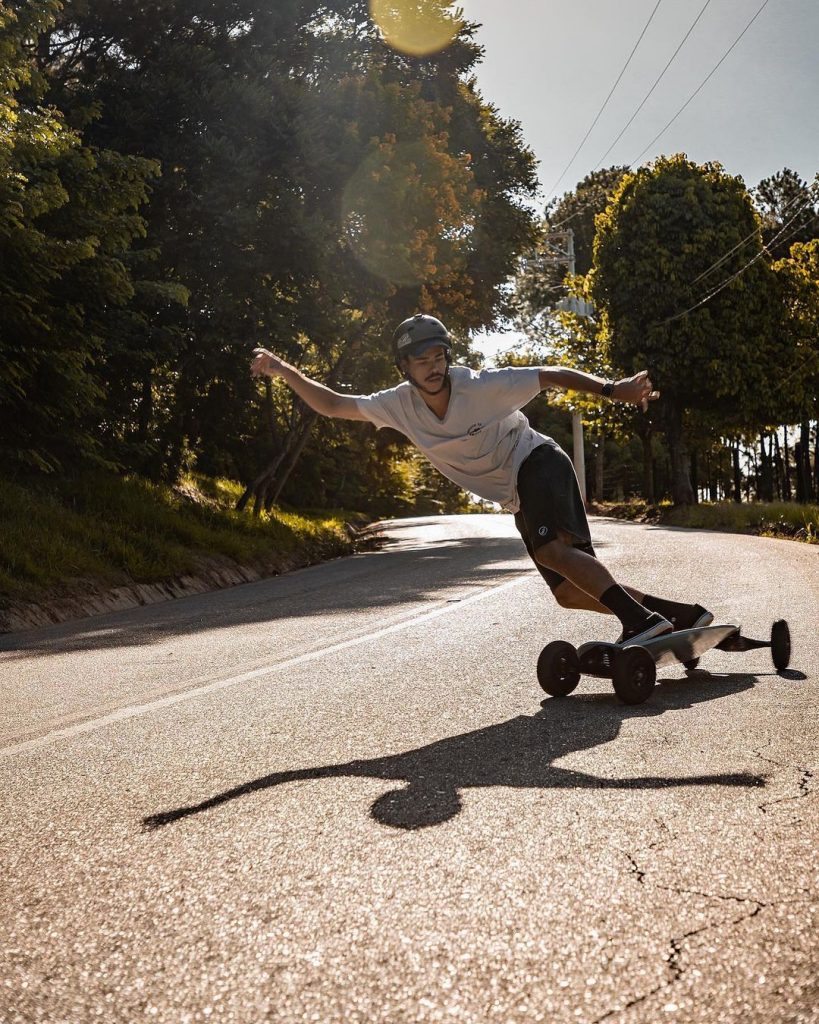 The term carve boarding came up back in the '90s. The reason behind this word is that it imitates the dynamic motion that is achieved when someone is riding on a surfboard. This is a unique kind of skateboard that is much shorter and wider when compared to the one with smaller wheels. Well, some people say that there are some special longboards that are as long as 40 inches.
You could have different views on this, but the actual difference between carveboards, skateboards and longboards can be seen on their special moving front truck. Basically, trucks only move with their kingpin axis. But when it comes to carve boards, there comes an extra axis of rotation which allows the board to gyrate in an additional plane.
Who Invented Carveboarding?
Talking further about carve boarding, its board was invented by Californian snowboarders & surfers (David Colley and Brad Gerlach). They used to practice their several moves in the flat sea during the summer season. Carve boarding is something that provides an experience of surfing, snowboarding, and skateboarding. 
Some people consider carve boarding to be the long lost cousin of skateboards. The reason behind this is the feel and handling which is quite similar to snowboarding and surfing. While analysing the carve board, it comes with a board, 2 trucks, and 4-wheel. 
How Does Carveboarding Works?
This sport is widely known for resembling longboarding as there is a use of longboarding or a skateboard here. The only person who can ace this game is someone who has mastered the art of "carving". The most difficult part of meastering on a longboard is nothing but the powerslide. One of those quick pushes of the board into a direction perpendicular to the pavement allows the rider to slow down or stop.
Carveboarding has the capability to mend the problems by adding the "carve" that is widely used by surfers and snowboarders for cutting through their way against a wave or a slope. Carveboards come with large wheels that are placed outside the skateboard deck and not in it. 
When talking about the truck rotation, it has a design that provides much greater maneuverability due to which the rider has the ability to lean into the carves of each turn in a manner that is the same as surfing or snowboarding as traditional skateboarding. One of the coolest things about carveboarding is that if you're serious about it then you'll be able to have a better grip on various techniques and styles too. Carveboarding can be considered to be a natural evolution from skateboarding. 
At Whom Carveboards are Aimed?
carveboards are for anyone and everyone. This sport is quite advantageous for longboard surfers, surfers, and also the new skaters. If you're someone who is into surfing, then carveboarding is something that will help you in upgrading your surfing skill but not on land and not on the water. Because that was the major reason behind coming up with the idea of carveboards.
Several surf schools make use of carveboards in order to help the new surfers understand the surfing manoeuvres. This will help the new surfers in getting a fine grip on the land rather than in the waters. Furthermore, carveboards are an amazing tool for learning as the body movement involved in riding them is much closer to surfing than a normal skateboard.
If you're into skateboarding or longboarding then you'll definitely know about the various riding styles be it freestyle or downhill. Carving is one of those ways in which a rider performs continuous flowing turns leveraging any small incline in order to keep going. Another way is pumping in which the rider is involved in deep body weight shifts to transfer energy and also some speed to the board without going downhill or pushing the foot. 
Both ways of riding are highly beneficial in the use of carveboard. Well, these are not the best choice for long-distance riding because they are extremely loose.
What Is The Way To Ride A Carveboard?
Carver board – It is the name that itself gives you some information as to how to ride them. These boards are designed for carving tight turns and pumping. The swivelling front truck provides the way for short tight turns to be carved. With this, it becomes easy to slalom around the obstacles and also turns the tight corners. 
Talking about the front truck, it provides you with a way to move your board and also pick up the much-needed speed by piping. Here, you also have the privilege to pump uphill from a still position with a carveboard. Well, this thing would have been next to impossible with a longboard. 
Conclusion
Last but not least, we hope this overview on carveboarding will help you get some idea about what it is, how it works and who it is meant for. If you have any questions or suggestions regarding this article, please feel free to write in the comments.