Greatest Women Volleyball Players Ever by FIVB. (Some of these players may not be part of the FIVB list, please note) This list is not final either. But we have tried our very best to give you the best female Volleyball players' names who have played the game in its short history. You can certainly differ with this list and can also post your own favorites in the comments.
Top Female Volleyball Players
Regla Torres
Nationality: Cuban / Cuba
DOB: 12 February 1975
Three Olympic Gold Medalist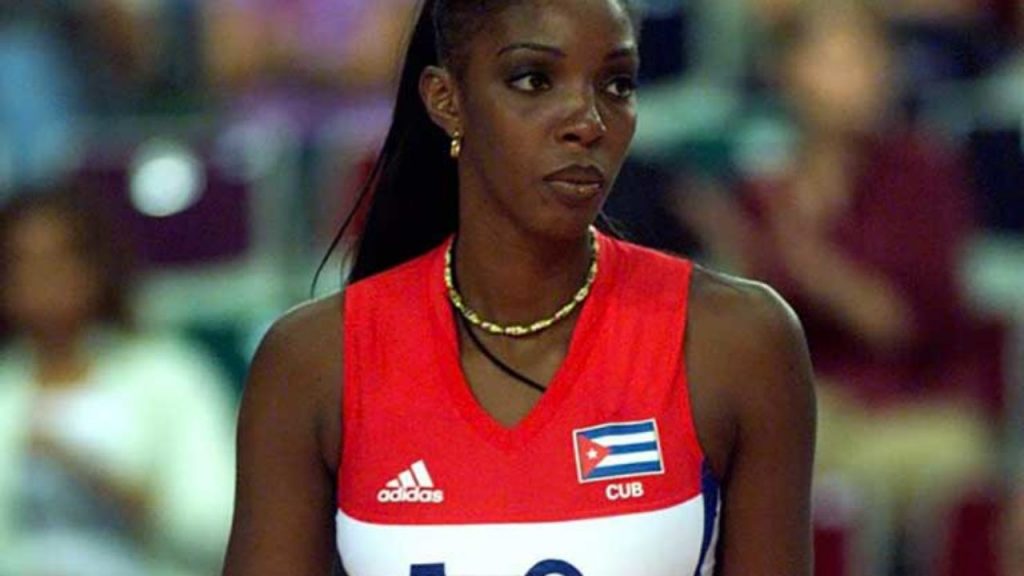 Regla Torres Herrera commonly know as Regla Torres, is a Cuban volleyball player who won her first Olympic goal medal at an age of just 17 years, and in 2001, she received the Best Player of the 20th Century award. She was also included in the Volleyball Hall of Fame.
Lang Ping
Nationality: Chinese / China
DOB: 10 December 1960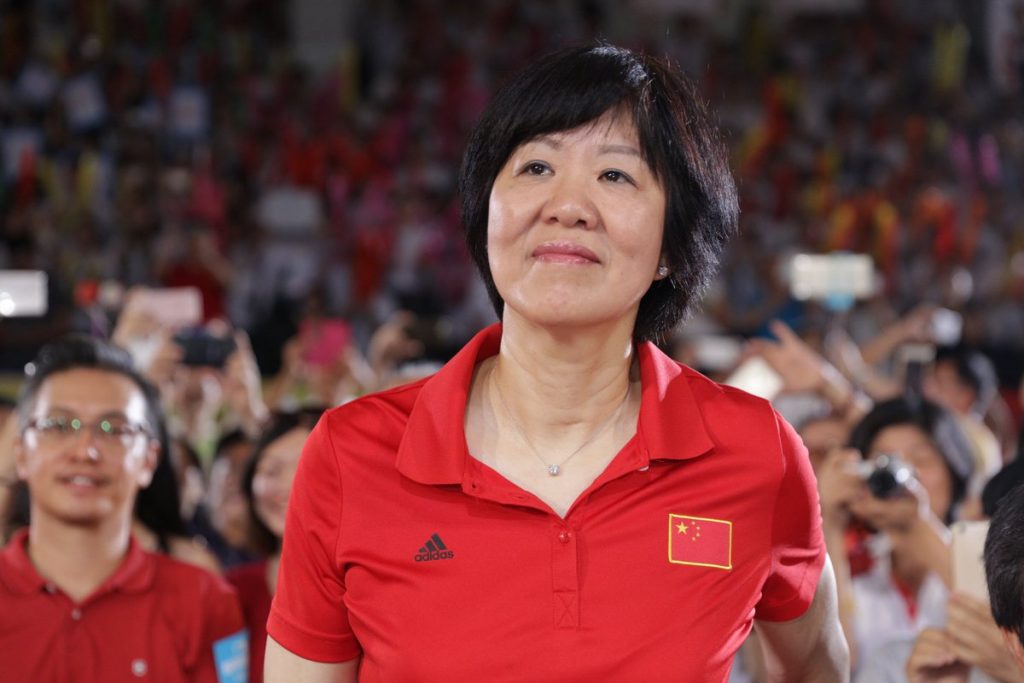 Lang Ping is a former Chinese volleyball player and is currently the head coach of China Women's Volleyball National Team. Lang Ping was also a former US National Team Coach and led the team to win the 2008 Beijing Olympics Silver Medal. She is an Olympic gold medalist and 2 times world cup winner in 1984, 1981, and 1985 respectively.
Inna Ryskal
Nationality: Soviet
DOB: 15 June 1944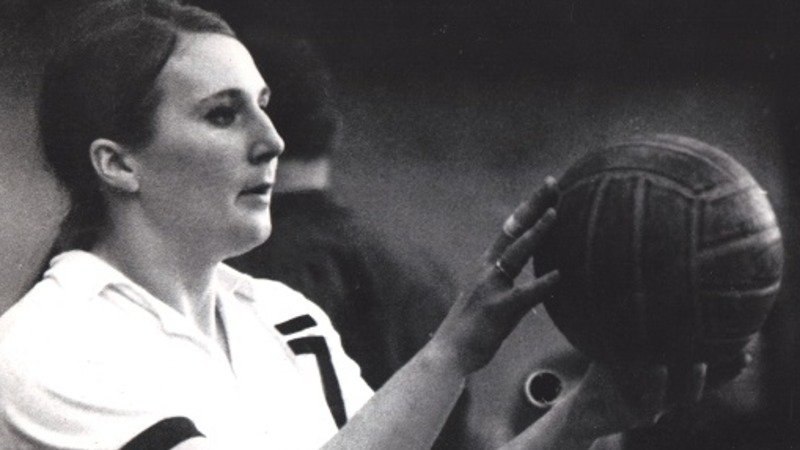 Inna Valerievna Ryskal a former Soviet Volleyball player for the USSR was one of the pre-eminent players of the early 1960s and 1970s. Inna Ryskal was a major player who helped Soviet Union women's national volleyball team that helped them to dominate the world in the late 1960s. Inna Ryskal is a 2 time Olympic gold medalist in 1968 and 1972, and a world champion, and an FIVB World Cup holder in 1970 and 1973 respectively.
Fernanda Venturini
Nationality: Brazilian / Brazil
DOB: 24 October 1970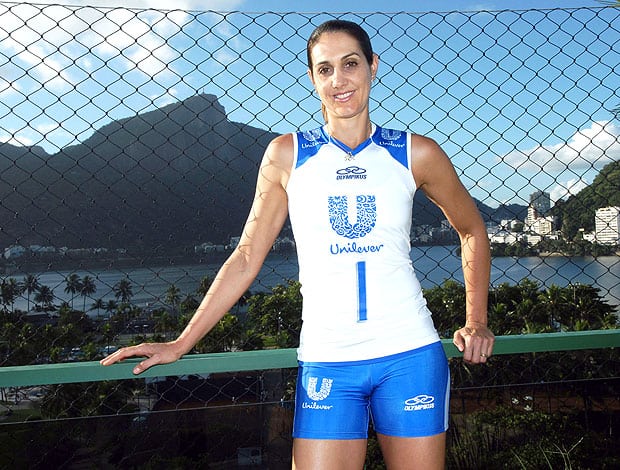 Fernanda Porto Venturini or Fernanda Venturini is a former Brazilian volleyball player. She represented Brazil for the first time in the 1994 FIVB Volleyball World Grand Prix in Xangai where she won the gold medal and in the same year Brazil won the silver medal for World Championship. Fernanda Venturini is also a three-time gold medalist in the World Grand Prix. 
Kerri Walsh
Nationality: American / USA
DOB: 15 August 1978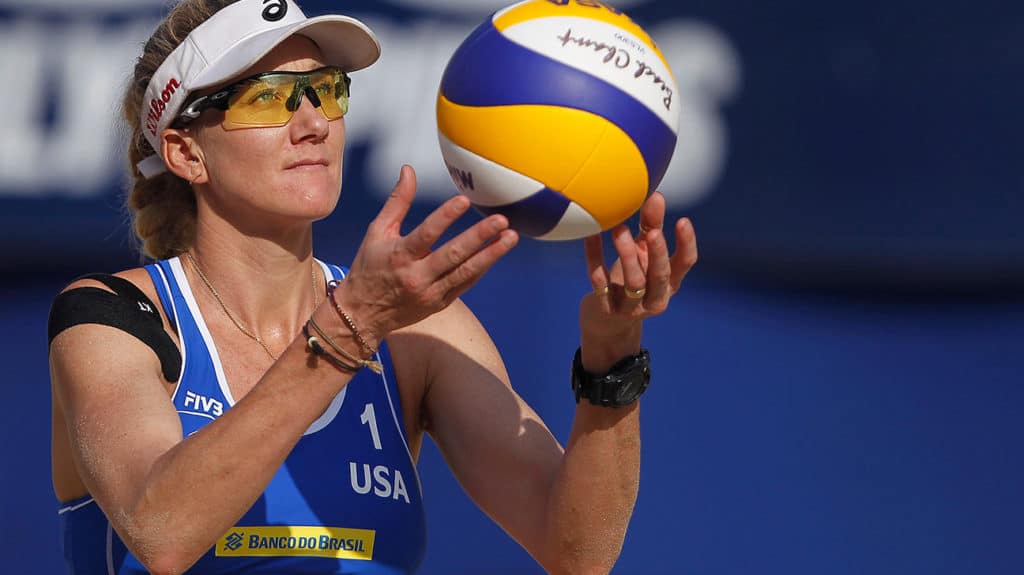 Kerri Lee Walsh Jennings commonly know as Kerri Walsh is a famous American professional beach volleyball player. Kerri Walsh represented America for the first time in the 2003 FIVB Beach Volleyball World Tour where she won the bronze medal. A year later she represented America in the 2004 Olympics where she won her first Olympics gold medal. Kerri Walsh Jennings is a 3 time Olympics and World Championships gold medalist.
Logan Tom
Nationality: American / USA
DOB: 25 May 1981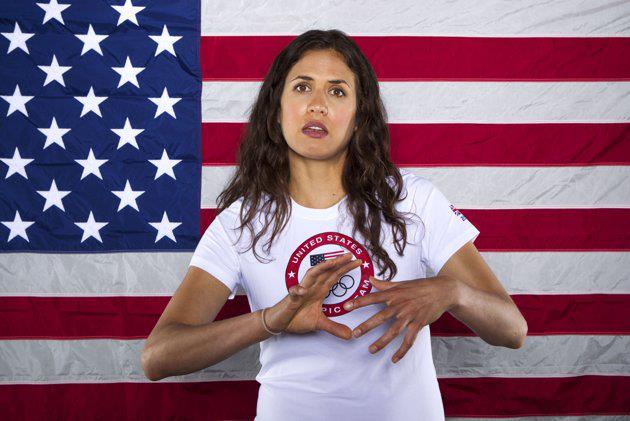 Logan Maile Lei Tom or Logan Tom is a famous indoor and beach volleyball player. She became the youngest American player to be selected on the volleyball team for the Olympics game. At the age of 19, she played her first Olympic game in the 2000 Olympics in Sydney. She has been an integral part of the national team from 2000-2012 and has also helped the team to win the silver medal in the 2012 Olympic games and was named as the best scorer. Logan Tom is a 3 time World Grand Prix gold medalist and has 2 Olympics silver medals under her name.
Misty May-Treanor
Nationality: American / USA
DOB: 30 July 1977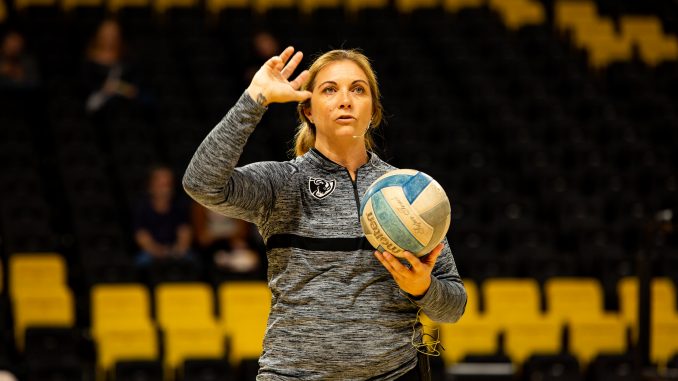 Misty Elizabeth May-Treanor is a former American beach volleyball player and also a former teammate of Kerri Walsh. She is a three-time Olympic gold medalist in beach volleyball with Kerri Walsh. Misty May has also three World Championships gold medals under her name. As of August 2012, Misty May-Treanor is also the most successful female beach volleyball player having 112 individual championship wins in her international and domestic competitions.
Paula Weishoff
Nationality: American / USA
DOB: 1 May 1962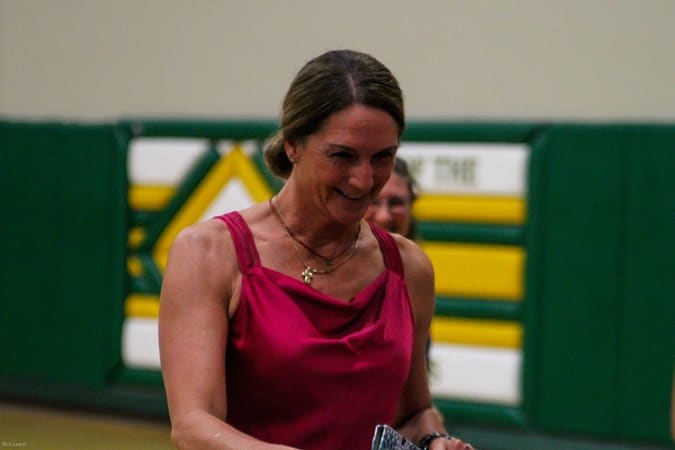 Paula Jo Weishoff is a retired female volleyball player who represented the United States National Team. She was known as one of the greats in her time and also have two Olympic games medals under her name: 1984 (Silver Medal), and 1992 (Bronze). Paula Weishoff has also won a gold medal in the 1995 World Grand Prix.
Rose Magers-Powell
Nationality: American / USA
DOB: 25 June 1960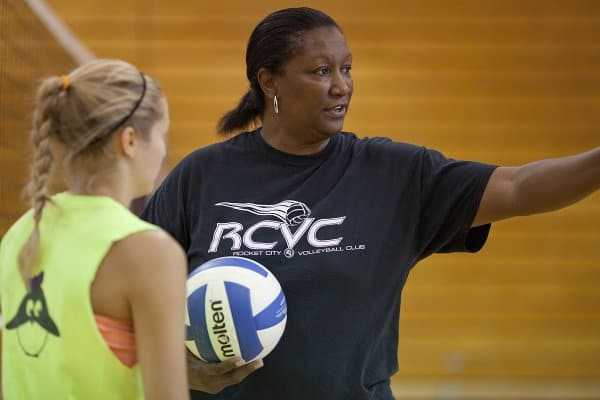 Rose Mary Magers-Powell is a retired female American volleyball player who played for the team till 1984. While playing for the US national team Rose Magers has won two gold medals one in the 1983 Pan American Games and the other in the NORCECA games, a bronze medal in the 1982 World Championships, and is also a 1984 Olympic games silver medalist. After retiring from the national team Rose Mary played for nine years professionally in Japan from 1984-1993. Currently, she is the head coach at Alabama A&M University in Huntsville.
Yumilka Ruiz Luaces
Nationality: Cuban / Cuba
DOB: 8 May 1978
Yumilka Daysi Ruíz Luaces commonly known as Yumilka Ruiz is a former female volleyball player who represented the Cuban Volleyball National team. Yumilka represented Cuba in four consecutive summer Olympics from 1996 where she won two gold medals and a bronze medal out of the four times representing the country. She also has seven more gold medals under her name for the championships like World Championship, Volleyball World Cup, World Grand Prix, Pan American Games, NORCECA Championship, and Pan-American Cup.