This is the player profile of Pakistan cricketer Younis Khan. Know all about his personal and professional life in this article.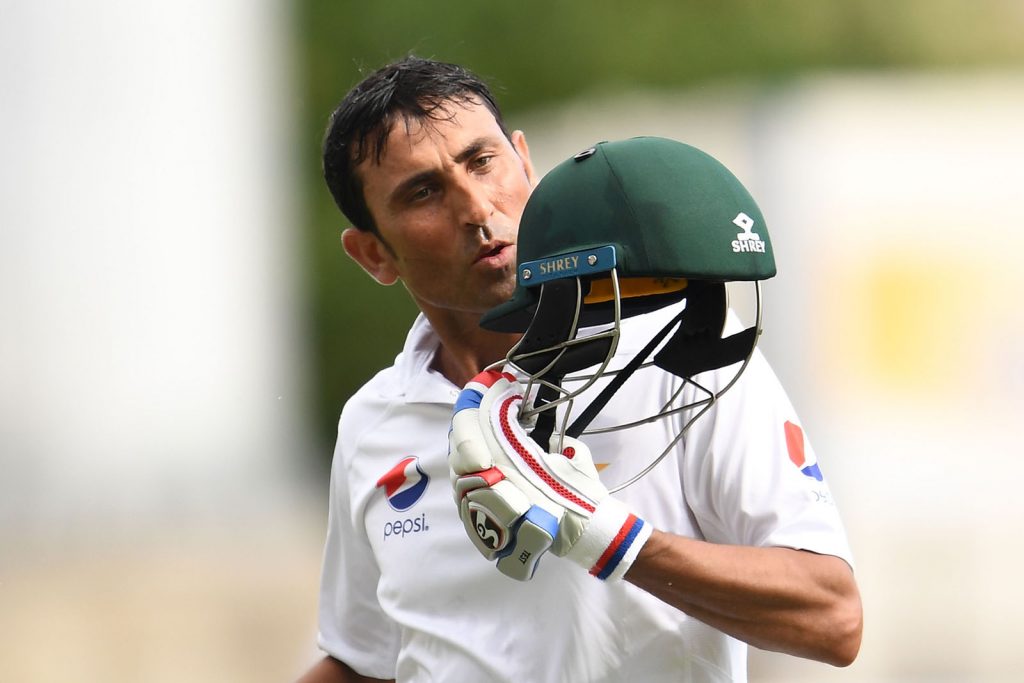 Basic Details about Younis Khan
Full Name: Mohammad Younus Khan
Nike Name: Mike
Date of Birth: 29th November 1977
Place of Birth: Mardan, the then North West Frontier Province (Khyber-Pakhtunkhwa), Pakistan
Height: 5ft 11in (1.80 m)
Professional Details about Younis Khan
Batting Style: Right-hand
Bowling Style: Right-arm medium
Role in the team: Batsman
List A Debut: 1998/99
First Class Debut: 1998/99
Twenty20 Debut: Vs Australia A at Adelaide on 13th January 2005
Test Match Debut: Vs Sri Lanka at Rawalpindi on 26th February 2000
One Day International Debut: Vs Sri Lanka at Karachi on 13th February 2000
Twenty20 International Debut: Vs England at Bristol on 28th August 2006
Major Teams Played for: Pakistan, Habib Bank Limited, Peshawar Cricket Association, Rajasthan Royals, Nottinghamshire, Surrey, Warwickshire, Yorkshire, South Australia and Abbottabad Falcons.
More about Younis Khan
Born in nowadays called Khyber-Pakhtunkhwa province (formerly NWFP), Younis Khan is married to Amna in 2007 and he has a son Owais who was born in 2007. Known for his versatile batting style, Younis Khan is unlike of those Pakistani players who used to show plenty of emotions on the field. But this doesn't matter that Younis Khan has a less controversial cricketing career like his many fellow Pakistan cricketers from the present and from the past.
Straight after his debut in the international cricket, Younis Khan was not able to find his place in the 2003 ICC World Cup team of Pakistan, but after a disastrous performance by the team in the World Cup, Younis Khan was an automatic choice. In no time, Younis Khan climbed up the batting rankings in the ICC Players' Rankings and was even nominated for the ICC Test Player of the Year in 2005. Younis Khan is the second fastest Pakistani to reach 4000 Test runs, just behind Javed Miandad.
During 2006 Younis Khan often captained Pakistan team in absence of Inzamam-Ul-Haq but after a first-round exit from the 2007 ICC World Cup in the West Indies, Younis Khan was given the full-time captaincy job. But in the next two years, many match-fixing allegations rocked the Pakistani team under Younis Khan, although Younis was not involved he resigned as a captain in 2009.
Ever since that resignation, as it is normal in the Pakistan Cricket, Younis Khan keeps coming back and going out from the Pakistan Cricket Team despite showing good form. Currently fighting for his place in the upcoming 2015 ICC World Cup, Younis Khan has literary became a run machine at least in the test match by scoring 4 centuries in a row.