Brief Information About The Australian Rugby Union Team
Union: Australian Rugby Union
Nickname: The Wallabies
Emblem: The Wallaby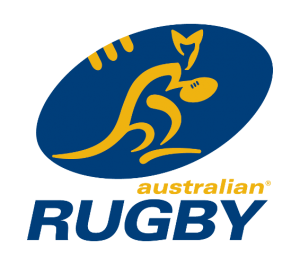 Home Grounds: Subiaco Oval – Perth, Suncorp Stadium – Brisbane, ANZ Stadium – Sydney, Melbourne Cricket Stadium and Etihad Stadium – Melbourne
Current Coach: Ewen McKenzie
Most Caps: Goerge Gregan – 139
Top Scorer: Michael Lynagh – 911
Most Tries: David Campese – 64
First Ever International Match:
Australia Vs British Isles on 24th June, 1899
Result: Australia 13 – 3 British Isles
Largest Win: Vs Namibia (Australia 142 – 0 Namibia), on 25th October, 2003
Largest Defeat: Vs South Africa (South Africa 53 – 8 Australia) on 31st August, 2008
World Cup Performances:
1st Appearance in 1987
Total Appearances: 7
Best Performance: Champions in 1991 and in 1999
Official Website: rugby.com.au
About the Wallabies
The Wallabies is the Australian National Rugby Union tea, which represents Australia in the Rugby Union. Wallabies is its nickname and the team competes at the top level against South Africa, Argentina, New Zealand and British Lions. The Wallabies are among the top 3 teams of the Rugby Union. During their 7 Rugby Union World Cups has won two of them. The first time they beat England in the finals in 1991 and in 1999 they beat France. Not less than 11 Australian Rugby Union players have been part of the International Rugby Hall of Fame or the IRB Hall of Fame.
How they earned the name Wallabies
The name Wallabies is in reference to the wallaby a marsupial which is largely found in almost every part of the Australia. The nickname was first came into the picture when the Australian Rugby Union team first toured the United Kingdom and North America in the year 1908. After the British press nicknamed the New Zealand Rugby Union team as 'All Blacks' they insisted that the Australians should also get a nickname hence the first name came was Rabbits, which was suggested by one of the English newspaper, but Australians rejected it and later chose the native creature Wallaby as their nickname. First only touring Australian team used to be called Wallabies.
Greatest Rivalries
Wallabies have one of the greatest rivalries with most of the top Rugby Union teams of the world but the best and the oldest are with the England and the All Blacks. Recently they have developed intense rivalry with South Africa and Argentina as well.
Wallabies Records
Rugby World Cup
| | | | | | | | |
| --- | --- | --- | --- | --- | --- | --- | --- |
| Year | Round | Pld | W | D | L | PF | PA |
| 1987 | Fourth Place | 6 | 4 | 0 | 2 | 186 | 108 |
| 1991 | Champions | 6 | 6 | 0 | 0 | 126 | 55 |
| 1995 | Quarter-finals | 4 | 2 | 0 | 2 | 109 | 66 |
| 1999 | Champions | 6 | 6 | 0 | 0 | 221 | 73 |
| 2003 | Runners-up | 7 | 6 | 0 | 1 | 345 | 78 |
| 2007 | Quarter-finals | 5 | 4 | 0 | 1 | 225 | 53 |
| 2011 | Third Place | 7 | 5 | 0 | 2 | 211 | 95 |
| 2015 | Runners-up | 7 | 6 | 0 | 1 | 222 | 118 |
| 2019 | Quarter-finals | 5 | 3 | 0 | 2 | 152 | 108 |
| | | | | | | | |
| Total | Champions | 53 | 42 | 0 | 11 | 1611 | 754 |
Tri Nations (1996–2011; 2020)
| | | | | | |
| --- | --- | --- | --- | --- | --- |
| Nation | P | W | D | L | Titles |
| New Zealand | 76 | 52 | 0 | 24 | 11 |
| Australia | 76 | 30 | 3 | 43 | 3 |
| South Africa | 72 | 28 | 1 | 43 | 3 |
| Argentina | 4 | 1 | 2 | 1 | 0 |
Rugby Championship (2012–present)
Nation
P
W
D
L
Titles
won
New Zealand
42
36
2
4
6
South Africa
42
19
4
19
1
Australia
42
19
3
20
1
Argentina
42
5
1
36
0
All-time Tri Nations and Rugby Championship Table (1996–present)
| | | | | | |
| --- | --- | --- | --- | --- | --- |
| Nation | P | W | D | L | Titles |
| New Zealand | 118 | 88 | 2 | 28 | 17 |
| Australia | 118 | 49 | 6 | 63 | 4 |
| South Africa | 114 | 47 | 5 | 62 | 4 |
| Argentina | 46 | 6 | 3 | 37 | 0 |