List Of The Famous Tennis Players Male
The game of tennis has a long history and we certainly can not pick just the top ten or top five players who have been marked as the 'greatest' hence we are doing a series of 'famous tennis players male of all time' where we will not rank them but will just honor them and thank those players, who have made this game one of the most popular among us.
Rod Laver (Australia)
The first player who was probably called a 'legend' in the game of tennis and he still is called one of the greats who has played this game. Rod Laver is the only player who has won all four Grand Slams twice and thus has two 'Grand Slam' honors. He has won Four Wimbledon, Three Australian Open, and Two titles of French Open and US Open.
Bjorn Borg (Sweden)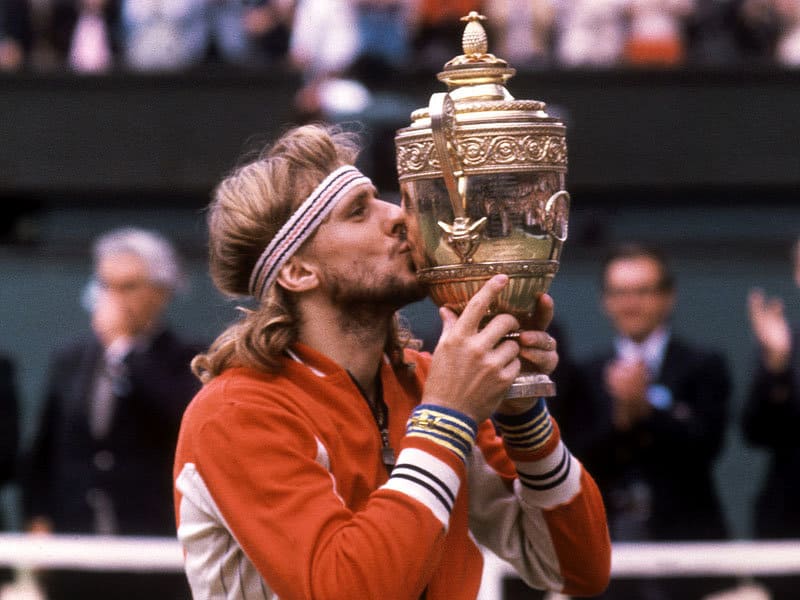 Borg was the master of both clay and grass courts. Although he has won only two Grand Slams in his career, he still has been called one of the greatest who has played this game. Had he not have to retire at the age of 26 he may have won many Grand Slams and have added to those two Grand Slams. Bjorn Borg has won Five Wimbledon and Four consecutive French Open titles. He had also been a runner-up four times in his career. His rivalry against John McEnroe is considered to be one of the greatest rivalries in the history of sports.
John McEnroe (USA)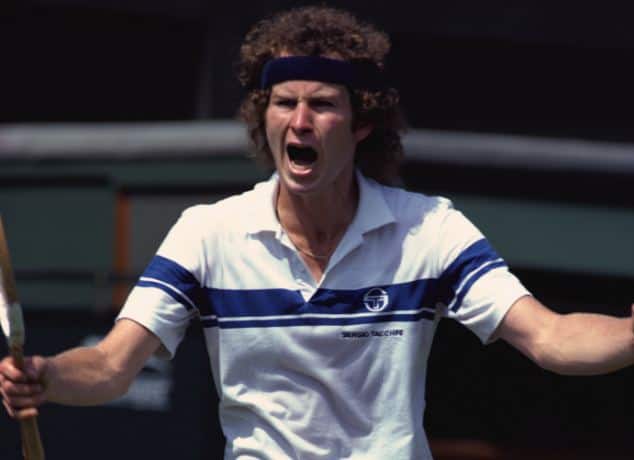 One and probably the only player who doesn't mind pouring his emotions right at the center of a tennis court and that player is none other than John McEnroe. Don't fool yourself by thinking that only his attitude on the tennis court made him great, but he has won three Wimbledon and Four US Open titles and that is why he has been one of the greats who have played the game of tennis. Just to make a point, McEnroe did not win a single Australian or French Open title.
Jimmy Connors (USA)
One of the records Jimmy Connors has is being the World No. 1 for 160 consecutive weeks in ATP Rankings and he also remained at that position for 268 weeks throughout his career. Jimmy Connors has won Two Wimbledon, Five US Open, and one Australian Open titles along with One Wimbledon and One US Open in doubles. Connors reached the semifinals of the 1991 US Open was a special occasion as he was 39 at that time.
Ivan Lendl (Czechoslovakia)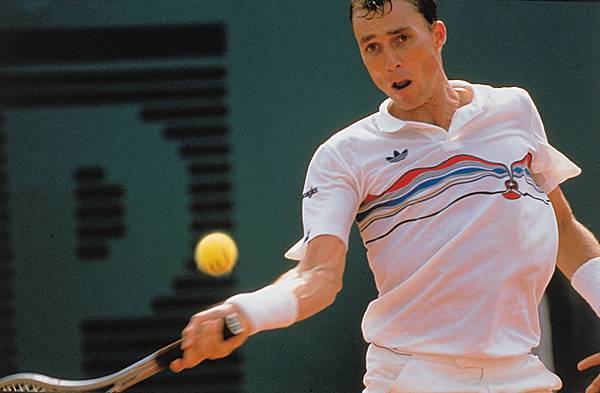 He was unbeatable when he was on the tennis court, but only if the court was not of Wimbledon. He tried his best to win Wimbledon every time he used to take on the court, but that was never to be. He appeared in a total of Nineteen Grand Slam finals and out of which Eleven of them were on the trot. He has won three US Open, Two Australian Open, and Three French Open titles but no Wimbledon.
Mats Willander (Sweden)
Often an underrated tennis player when players like McEnroe, Connors, Becker around but mind you Mats Willander has won seven Grand Slam titles and out of which three he won in a single year. Willander has even won one double Grand Slam before getting retired in 1996. Like Lendle for Willander too Wimbledon remained elusive as he won US Open once and the Australian Open and French Open thrice. Willander did win a Wimbledon title in doubles in partnership with Joachim Nystrom.
Boris Becker (Germany)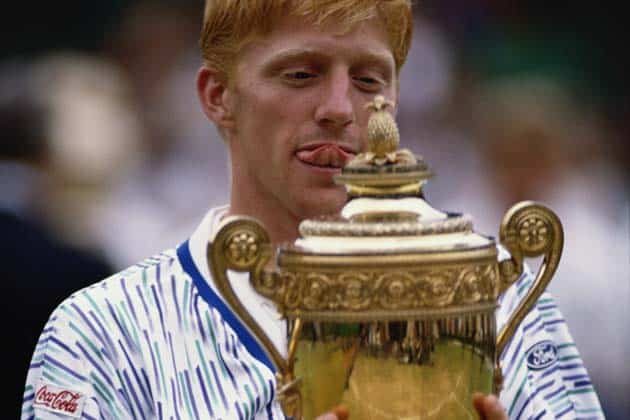 He is probably one of those few players who was adored by the Wimbledon crowd. He was the youngest to win the Championship at the All England Lawn Tennis Courts. Boris Backer won three Wimbledon titles along with one US Open and two Australian Open titles. Boris Becker won the Olympic Gold Medal too. The only Grand Slam Becker could not win was The French Open.
Andre Agassi (USA)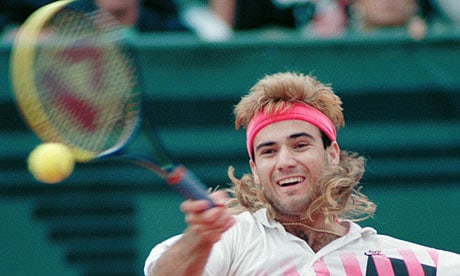 On the field they were fierce rivals but off it they were buddies. Andre Agassi and Pete Sampras met five times in the Grand Slam finals and Agassi was lucky only once. But this is not enough to get the idea of how Agassi ruled the tennis courts across the world. He has managed to win all four Grand Slams during his entire career. He has won Wimbledon, The Australian Open, and the French Open once and won the US Open twice. Hence no one can question his all-around abilities for sure.
Pete Sampras (USA)
This silent American on the tennis court holds so many records in men's tennis. It is not easy to find Sampras in anger or making any argument against the line umpire or even with referees. Sampras holds the record of winning the most number of Grand Slam singles titles ever.
All in all, Sampras has won 14 Grand Slam titles and yet it is really unbelievable to know that Sampras could never win the French Open which is played on the red clay court. Sampras has won Seven Wimbledon titles (Four in a row), Five US Open, and Two Australian Open. Apart from winning all these titles, Sampras was also holding a record of No. 1 money earner of all time in the game of tennis.
Novak Djokovic (Serbia)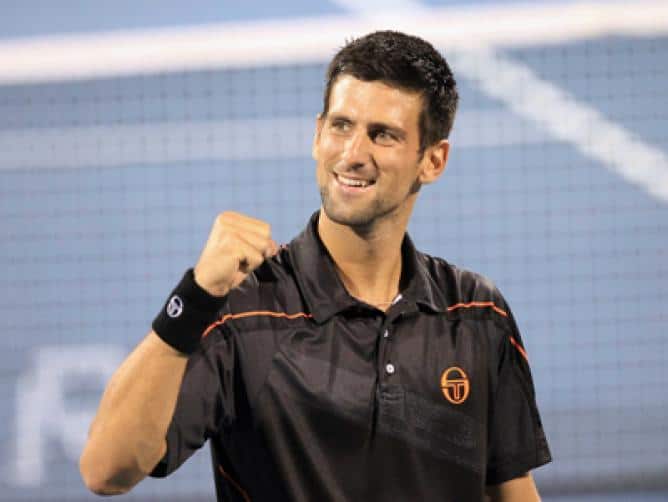 Whenever there is a talk about the greatest tennis player ever arises people often ask about how many Grand Slam a particular player has won. Well, some times number of Grand Slam victories may not be enough to rank someone as great as Novak Djokovic is. Although the Serbian has been on the No.1 of the ATP Rankings consistently enough is the thing one should take note of.
He has achieved plenty of incredible achievements despite people go gaga about Nadal and Federer. In the year 2011 Djokovic won 11 titles in all including three Grand Slams. Novak Djokovic has never hidden his desire to have a career in Grand Slam and perhaps sometimes it has become his weak point, but the way he has been playing the game he is certain to achieve this dream of his, soon.
Rafael Nadal (Spain)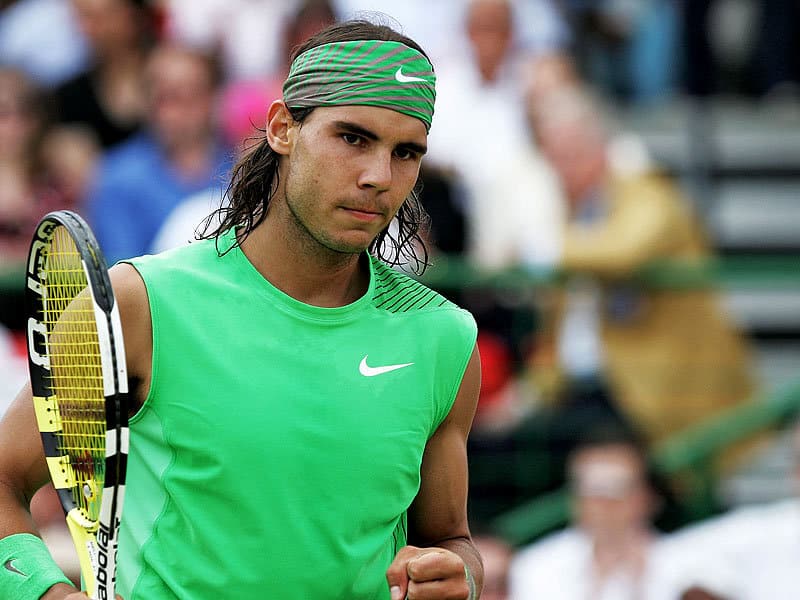 There is no doubt in anybody's mind if we label Rafael Nadal as the greatest player ever played on the clay court. But it is not that he has been successful on the clay courts only. He has an ability to win on any kind of court which he has proved time and again. The only hurdle he comes across during his career to date is injuries. The best part of Nadal is the longevity despite getting injured time and again. Let us hope that he remains fit and fine so that we can witness more duals between him and Djokovic or Federer.
Roger Federer (Switzerland)
If a certain tennis player has won 17 Grand Slams in all and he is still going on then he deserved to be called a Legend, forget the greatest ever. Roger Federer is the name of that player. It is not that he plays to win trophies one after another but it is the passion and the obsession he has for the game which makes him great.
Plus the humbleness he shows both in the time of victory and defeat and inside and outside the court makes him different from any other contemporary tennis player. If we just count his 36 entries in the Grand Slam quarter-finals we can understand the mightiness of this player, not to mention his injury-less stint for these many years.