Cricket is a passion in Sri Lanka and the country has come out with some of the best cricket stadiums around the country. But whenever you remember cricket in Sri Lanka, R. Premadasa Stadium comes first in your mind, it is one of the oldest cricket stadiums in the country. Although the city of Colombo, where this stadium has situated, there are two more cricket stadiums as well, where there has been regular international cricket being played. The oldest one is the P. Sara Cricket Oval and the other is Sinhalese Sports Club Ground or SSC. Let us know more about the R. Premadasa Stadium today and we will get info about the other two stadiums in the due course of time.
Some of the Interesting Facts about R. Premadasa Stadium Colombo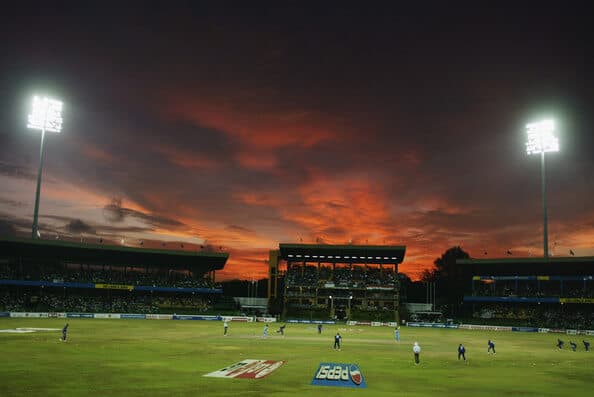 Address: Maligawatta, Colombo
Established in: 1986
Capacity: 35, 000 fans
Owner, Operator and Tenants: Sri Lanka Cricket
Ends: Khettarama End and Maligawatte Road End
First Test match: Sri Lanka Vs Australia on 28th August, 1992
First One Day International: Sri Lanka Vs Pakistan on 9th March 1986
First Twenty20 International: Sri Lanka Vs India on 10th February 2009
More about R. Premadasa Stadium
Although the stadium is an idea of the former President of Sri Lanka, R. Premadasa but when the stadium was erected, it was named Khettarama Stadium as it was adjacent to the Khettarama Temple. The President gave a swampland to build a stadium and on 2nd February, 1986 a huge 14, 000 seater concrete stadium was built. It was only after the assassination of Ranasinghe Premadasa in May 1993, the stadium was renamed after him.
To meet the standards of ICC to host the matches for the ICC World Cup 2011, the stadium went through a total revamp. The capacity was increased to almost 40, 000 fans along with media box and other facilities. After the successful revamp the R. Premadasa Stadium hosted seven matches, including the quarter final and the semi final.
The The R. Premadasa Stadium pitch has been criticized often for being dead, especially in the test cricket. The best example of it was the highest score on the stadium which was 952/6 pilled up by Sri Lanka against visiting India in 1997. It also is the highest score by a test team in the history of the game. Muttiah Muralitharan is the highest wicket taker on this ground with total 36 wickets with best bowling figures of 6/18 against Bangladesh.
Sanath Jayasuriya has scored total 2514 runs on this ground, which is the highest by any player in ODIs. Muralitharan has shined here in the ODIs as well. He has taken 69 wickets on this ground, most by any bowlers in ODIs.